Nordre Fasanvej Kollegiet
'The Nordre Fasanvej dormitory'—or literally the 'Northern Pheasant Road' dorm
8000 DKK (to be paid with first rental instalment)
Type and size of accommodation
Small dorm, 63 studio flats on 4 floors.
34 of these are reserved by The Housing Foundation.
| | | |
| --- | --- | --- |
| | | |
| | | |
| | | Studio rooms with private bathroom and kitchenette (two cooking plates, small refrigerator), c. 22 square meters |
| | | |
Distance to university locations:
| | Method of transport & transport time |
| --- | --- |
| | – c. 15 mins by bike – c. 25 mins by public transport – c. 45 mins by public transport |
| | – c. 8 mins by bike – c. 12 mins by public transport – c. 20 mins by public transport |
| | – c. 15 mins by bike – c. 30 mins by public transport – c. 35 mins by public transport |
| | – c. 25 mins by bike – c. 30 mins by public transport |
| | | |
| --- | --- | --- |
| | | |
| | | – Nuuks Plads station (M3 line, c. 12 mins away on foot) – Nordre Fasanvej station (M1 & M2 lines, c. 16 mins away on foot) |
| | | Fuglebakken station (F line, c. 10 mins away on foot) |
| | | |
| | | |
Map and address:
Nordre Fasanvej 119
2000 Frederiksberg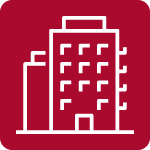 Nordre Fasanvej is a dormitory situated on the borders of Frederiksberg and Nørrebro. 
This fantastic location means that access to culture, nightlife, and the inner city is easy and convenient, with many attractions, shops and cafés right on your doorstep. 
This dorm is a good option for independent-minded students, who enjoy the city life but also like their privacy and quiet to study, as all tenants live in their private studio flats. 
There is access to a roof terrace which you can enjoy when the weather is nice.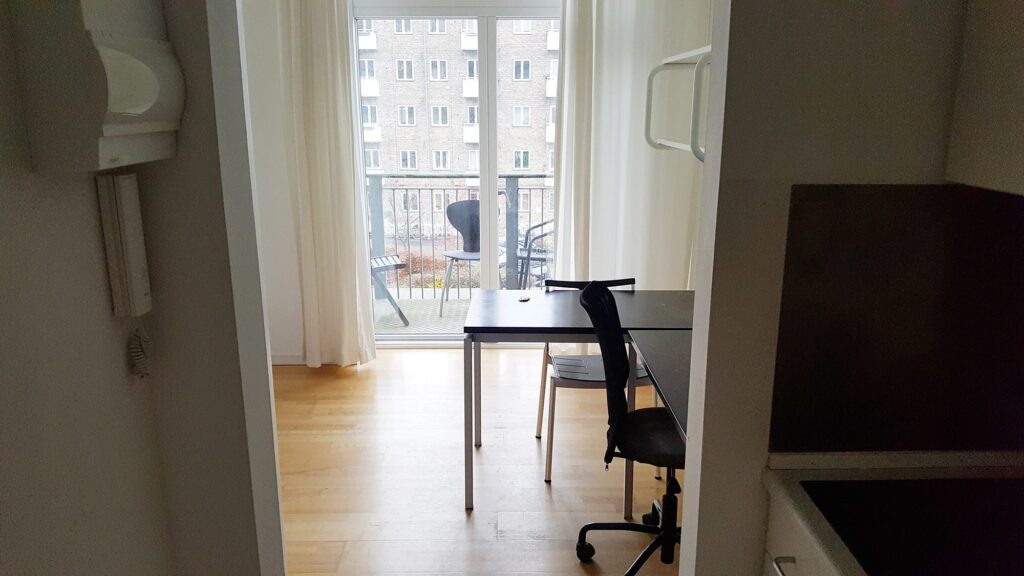 Nordre Fasanvej Kollegiet is close to Godthåbsvej, a street with excellent shopping opportunities. 
The dorm is located on the border of Frederiksberg and Nørrebro. Frederiksberg is one of the most desirable and central neighbourhoods in Copenhagen, filled with shops, cafés, pubs, and parks—even Copenhagen's zoo. 
The large park Frederiksberg Have and the Copenhagen city lakes are nearby. Access to the city centre is quick and easy, with many public transport options very close by. For nightlife, nearby Nørrebro, with all its live restaurants and music bars, can be reached on easily on foot.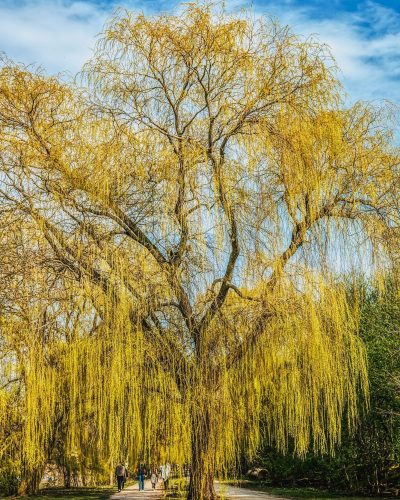 In Frederiksberg, shops, cafés, and pubs are abundant and there are several libraries, music venues and museums. The large park Frederiksberg Have extending into Søndermarken Park is close, as are the city lakes, making it easy for runners and walkers to stretch their legs. Frederiksberg Have also contains Copenhagen's zoo and often the elephants can even be seen from the regular park. Frederiksberg Public Swimming Pool is also nearby.
For nightlife, the nearby and trendy Nørrebro area can be reached easily on foot. It is perhaps the most popular quarter for going out in Copenhagen, as there are lots of places to eat, drink, dance and experience live music.
 But there is also much to see, for example the famous graveyard Assistenskirkegården, where celebrities and musicians are traditionally buried and the locals go for walks. Or the Red Square (Røde Plads), a hub for multicultural encounters and political rallies, where also many sports and music events take place.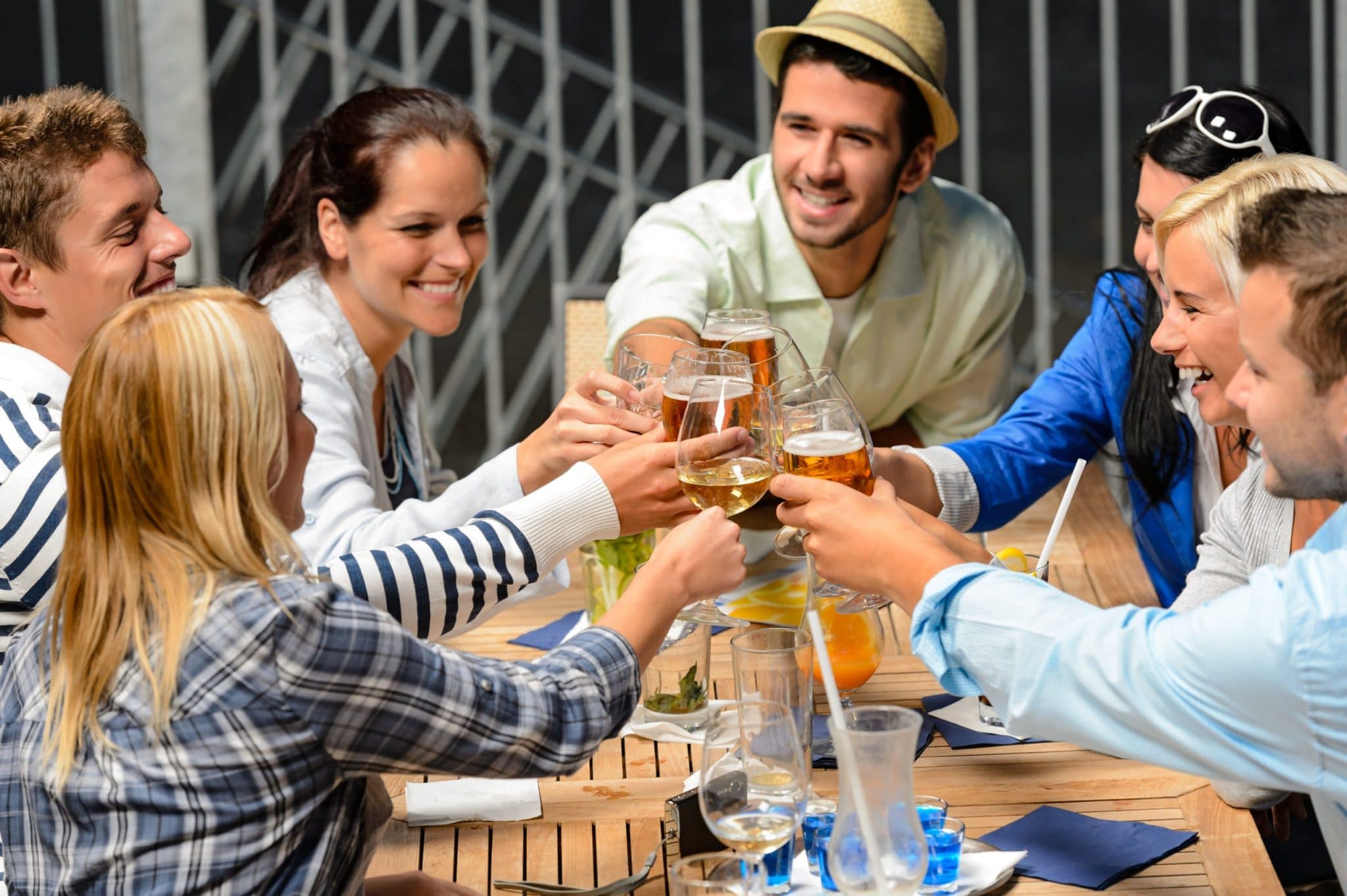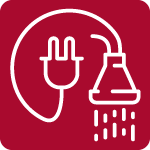 The following utilities are included in the rent:
Electricity, heating, water, laundry and internet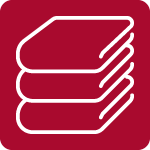 Laundry is included in the rent.
You will receive a laundry chip along with your keys. It will automatically be filled up each month, so please ignore if there is a minus in front of the number on the display on the machine.
If you have problems with the activation code please contact Nortec directly at 
+ 45 70 25 62 56 
If they are not able to help you can send us an email or contact the RA.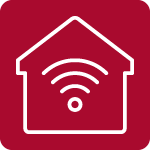 Wifi is provided in each room
You must always contact Telenor Support if you experience problems with your internet connection. 
Telenor Support Center: 
+45 72 100 100
Please provide them with your DSL number, which is found on the back of your router.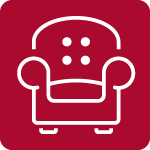 All the rooms are furnished but you need to bring your own bedding, towels, cutlery and cooking utensils etc. Please bring or buy what you require. However you might find that previous tenants have left kitchen items for you to use. Therefore it is often worth moving in first and checking this before buying kitchen items.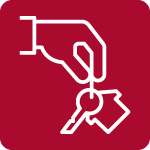 Please collect keys from Housing Foundation offices during office hours.
Find more information here.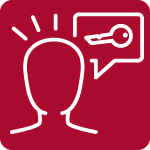 Locked yourself out
If your RA or inspector Attila is available at the dorm, they can open your room door (fees may apply). If help at your residence is not available, contact the Housing Foundation office during office hours.
For emergency lock out please read the information here.
If your key is permanently lost 
Contact the Housing Foundation office during office hours.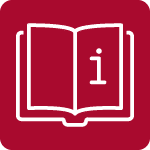 House Rules & Residence Handbook
Please read and familiarize yourself with the house rules for Nordre Fasanvej Kollegiet, officially in Danish but we have translated relevant sections into English.

For practical details on smoking, parking, internet, etc., please see the Residence Handbook.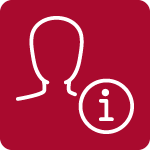 Residence Assistant:
Our Residence Assistant is Cecilie, in room 312
e-mail: [email protected] 
She can help you with matters like internet, mail, laundry etc.
The RA can not pick up or return keys on your behalf.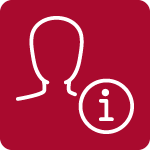 For building-related problems (fixtures in the apartment such as windows, floors), please contact the building inspector Morten Nielsen.
Office hours Monday-Friday from 10:00-14:00,
phone number: +45 22 12 48 93
email: [email protected]
For repair/ inventory issues please contact our inspector Attila
email: [email protected]
Phone number: +45 50 52 50 96
Tuesdays & Thursdays 8-10am: +45 50525096.