Literally "Foxes' Street" Apartment
Unavailable for new tenants
FOR STAFF ONLY
Price range:
DKK 7700 – 9300/month (paid quarterly). Precise rates are shown in the online booking system.
Deposit:
8000 DKK (to be paid with first rental instalment)
Type and size of accommodation:
Centrally located apartments in historic buildings, suitable for individuals and couples.
| | | |
| --- | --- | --- |
| | | |
| | | Small apartments for a couple (bedroom, kitchen with dining space, bathroom), 41m2 |
| | | Small apartments (bedroom, kitchen with dining space, bathroom), 41m2 |
| | | |
Distance to university locations:
| | Method of transport & transport time |
| --- | --- |
| | – less than 10 mins by bike – c. 20 mins by public transport – c. 20 mins on foot |
| | – c. 15 mins by bike – c. 25 mins by public transport – c. 45 mins on foot |
| | – less than 10 mins by bike – c. 15 mins by public transport – c. 30 mins on foot |
| | – c. 15 mins by bike – c. 20 mins by public transport – c. 45 mins on foot |
| | | |
| --- | --- | --- |
| | | |
| | | Marmorkirken station (c. 5 mins' walk) for metro M3 |
| | | Østerport train station (c. 10 mins' walk away) for trains 029, A, B, Bx, C, E, H, IC, RE, SJ Snabbtåg X2000, Öresundståg |
| | | |
| | | |
Map and address:
Rævegade 4-5, ground floor and 1st floor
1315 Copenhagen K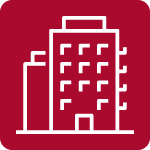 The Rævegade apartments are situated very centrally, located in the charming and historic neighbourhood of Nyboder, a row house district that used to be part of a historic Naval base. Though small in size, the apartments are cozy and kept in a Scandinavian design. They are an ideal option for individuals who wish to have some private space in an extremely central location. They are also suitable for couples, who don't mind living together on limited space.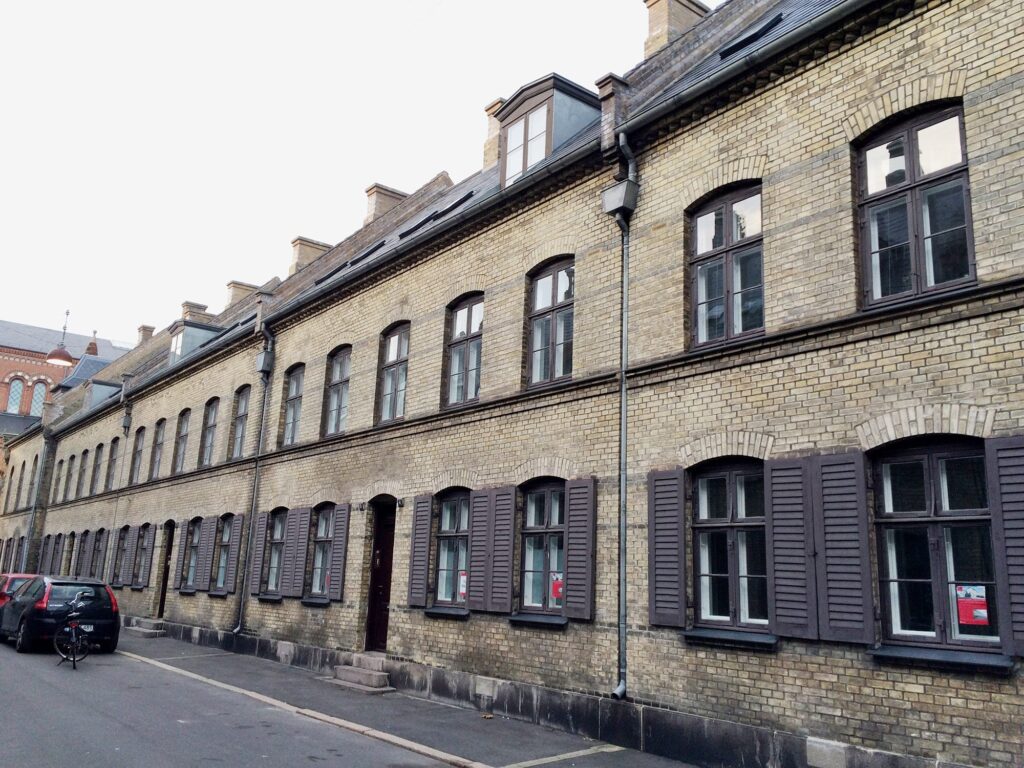 The location is one of the best in Copenhagen – central yet very quiet and calm. Copenhagen's inner city is just around the corner, with all major tourist sights and shopping areas located within walking distance. The apartments are also close to Østerbro, a residential area, which offers a great variety of parks, cafés and shops.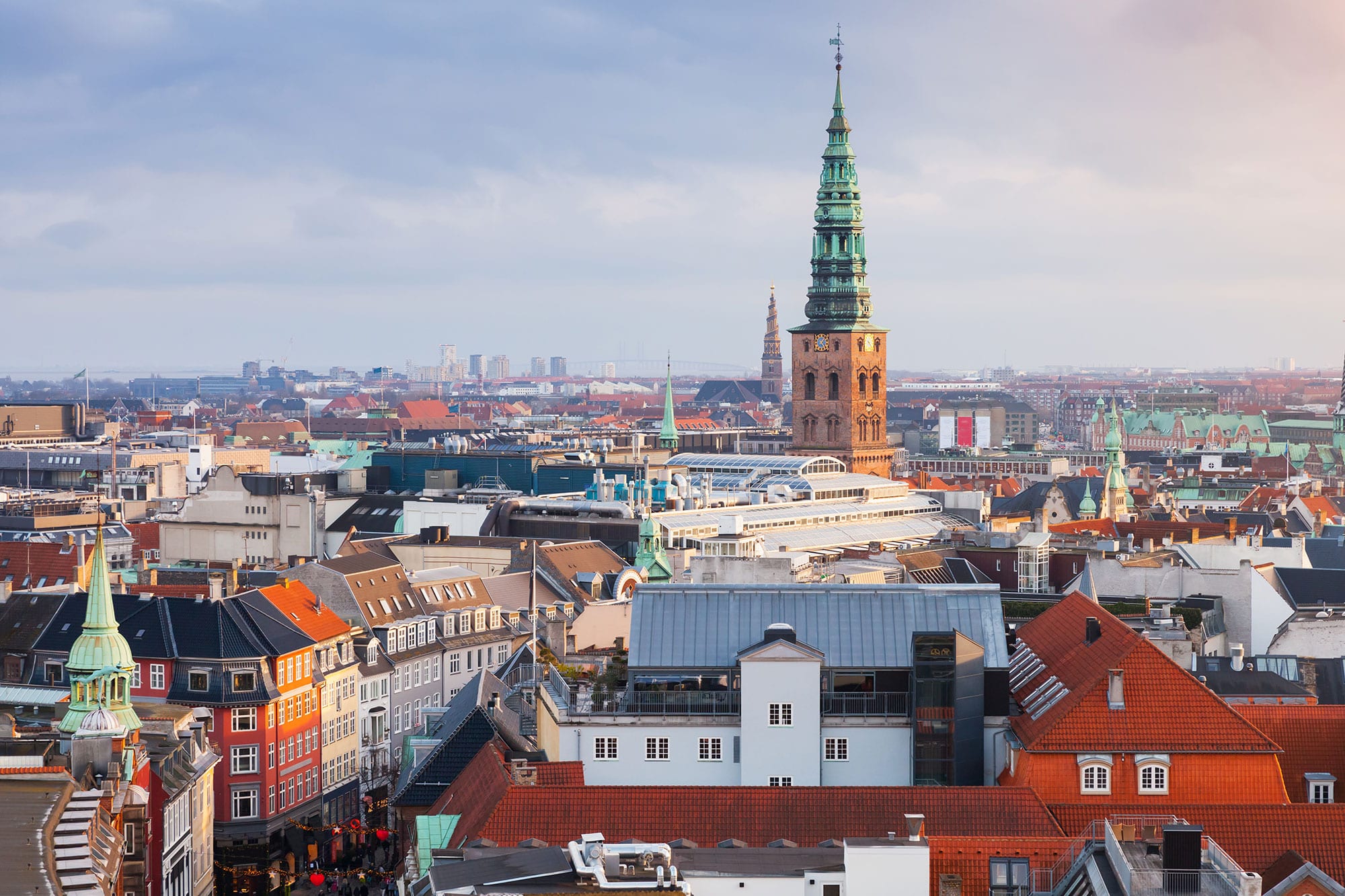 Many of the city's major museum's are in easy walking or cycling distance, including the national art gallery Statens Museum for Kunst, the independent art collection at Davids Samling, the Geological Museum, and several more. You are also within walking distance from green areas such as the beautiful historic Naval base Kastellet, the park Kongens Have (The King's Garden), as well as tourist attractions such as Amalienborg (the Queen's residence), the historic harbor of Nyhavn, the elegant Magasin department store, and Copenhagen's main shopping street Strøget. All major cultural institutions, incl. the Opera and the Royal Theatre and Ballet, are similarly close.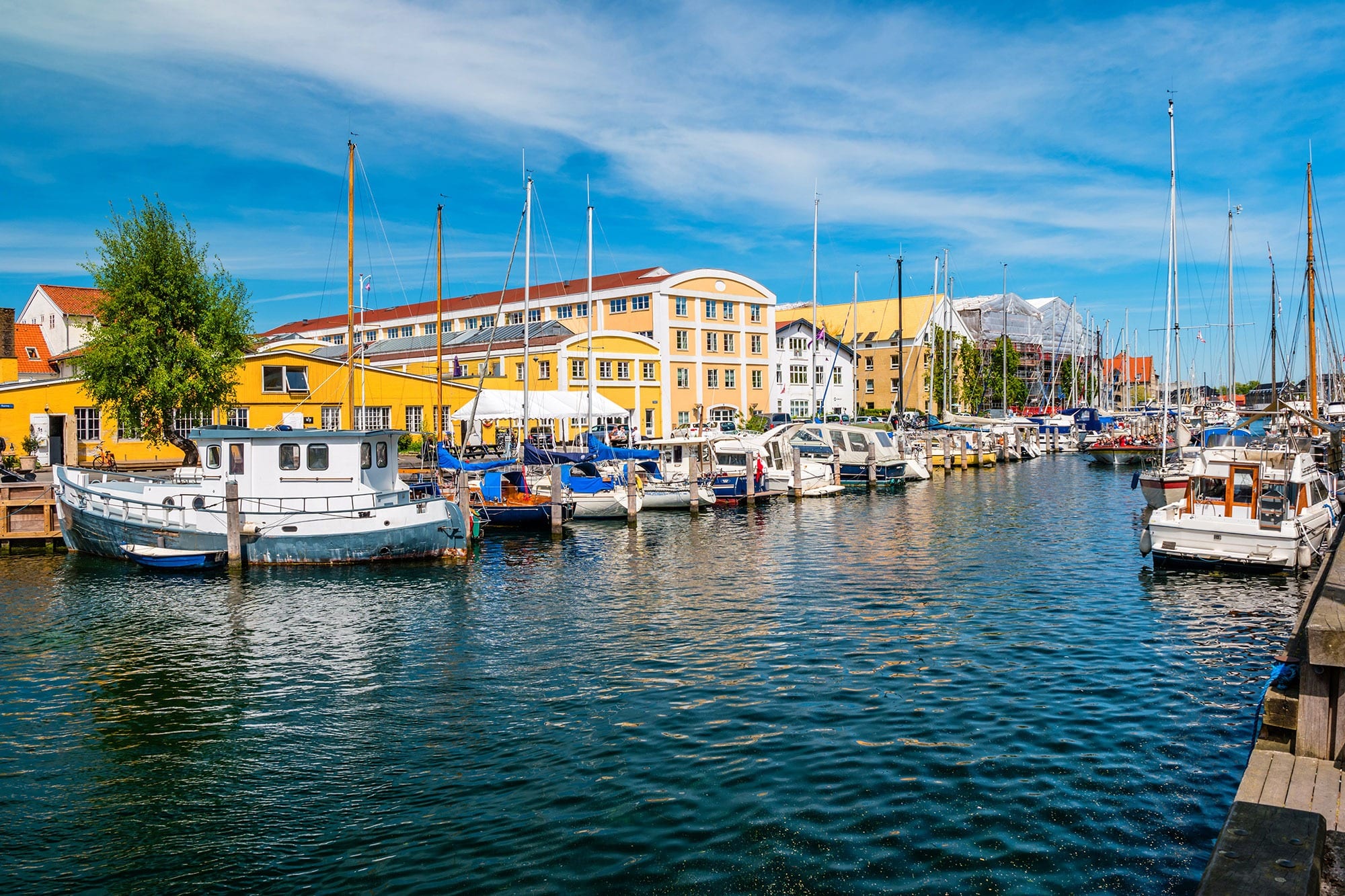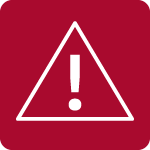 Since the apartments are locate in a regular residential building, you have to be considerate towards neighbours who have to get up to work, tend to a family, etc.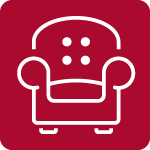 Please note: We never provide bedlinen, duvets, or pillows. Please bring or buy what you require. We also do not provide kitchen items (e.g. pots, pans, plates, etc.), however you will often find that previous tenants have left kitchen items for you to use. Therefore it is often worth moving in first and checking this before buying kitchen items.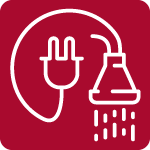 Many utilities are included in the rent. However, you pay for internet. Please see your rental contract for details.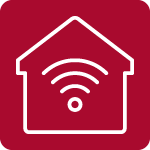 An internet connection is available in each apartment and you pay for it as a utility. The network name and password can be found in the entrance hallway.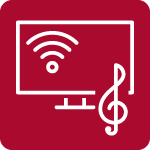 By Danish law, everyone who has an internet connection must pay media license. This expense is not included in your rent. For further information please refer to the website of Danish broadcaster DR.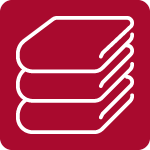 Laundry facilities (but not drying facilities) are available in each apartment. The cost is included in the rent.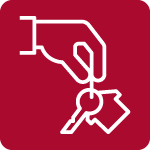 Please collect keys from the Housing Foundation offices during office hours.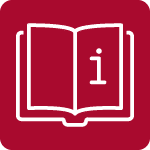 House Rules & Residence Handbook
Please make sure to read and familiarize yourself with the house rules for Rævegade.
For details on all aspects of housing, incl. internet, laundry, smoking policy, etc., please see the Residence Handbook.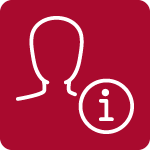 For building-related problems (fixtures in the apartment such as radiators, windows, floors), please contact the building owner, Lars, during office hours on weekdays between 6pm and 9pm. His telephone number is +45 5161 6897 and email [email protected] .
For furniture or inspection problems please contact inspector Attila, Tuesdays & Thursdays 8-10am, telephone: +45 50525096. Or email him at [email protected] (attaching a photo of the problem).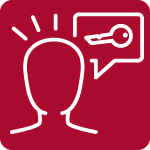 Locked yourself out: Please contact the Housing Foundation office during office hours. Be aware that if you lock yourself out more than once in a 14-day period, you will be charged a fee of DKK 300.
If your key is permanently lost: Please contact the Housing Foundation office.
For emergency lock out please read here.