BaseCamp (Sølvgade Kaserne)
Sølvgade Kaserne literally means 'Silver Street Barracks'
| | | |
| --- | --- | --- |
| | | One half of a studio apartment (incl. kitchenette and bathroom) shared with a roommate of the same gender; size: 17-34 m2 depending on room type |
| | | Room for sharing with a partner (incl. kitchenette and bathroom) ; size: 17-34 m2 depending on room type |
| | | Studio apartments (with private kitchenette and bathroom); rooms 023, 123, and 423 without kitchenette but access to common kitchens instead; room size 17-34 m2 depending on room type |
| | | |
Distance to university locations:
| | Method of transport & transport time |
| --- | --- |
| | – c. 4 mins by bike – c. 15 mins on foot – c. 15 mins by public transport |
| | – c. 15 mins by bike – c. 20 mins on foot – c. 40 mins by public transport |
| | – c. 5 mins by bike – c. 20 mins on foot – c. 10 mins by public transport |
| | – c. 15 mins by bike – c. 20 mins by public transport |
| | | |
| --- | --- | --- |
| | | 6A, 94N, 184, 185, 23, 150S, 14 |
| | | Nørreport station (each c. 10 mins walk) for M1 and M2 metro |
| | | Nørreport station (each c. 10 mins walk) for 029, A, B, Bx, C, E, H, IC, RE, and Öresundståg |
| | | |
| | | |
Map and address:
BaseCamp
Georg Brandes Plads 4-6
1307 København K
All rooms in block 4 = Voldgade wing
All rooms in block 6 = Sølvgade wing
You can find the floorplan in the "important info" boxes below.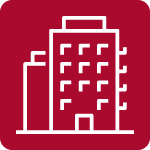 BaseCamp is a modern dormitory in a preserved historic building in central Copenhagen. It is our most central accommodation, located in Copenhagen's inner city next to museums, parks, and the city's busiest train and bus hub at Nørreport station. All of KU's faculties can be easily reached by bike or public transport, and many are even in easy walking distance. Tenants at BaseCamp are only minutes from the inner city's shops and nightlife, with the heart of the city at their fingertips —it hardly gets more central than that.
Originally part of the Sølvgade military barracks, the historic building served as headquarters to the Danish rail service before it was converted into a dorm in 2016. Since most rooms are ensuite studio apartments, BaseCamp is a good option for students who enjoy their private space but also want to engage with their fellow students in the many common room. Specifically the two common areas called "The Roof" are designed for study and relaxation, including a kitchen with an oven for communal cooking and meals.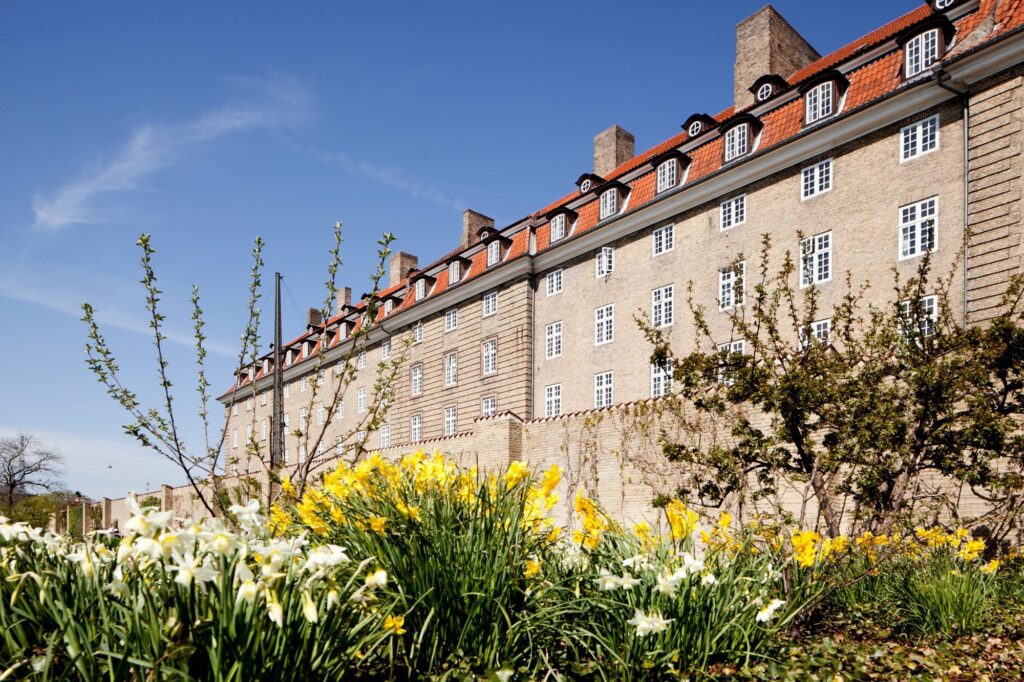 BaseCamp is located in Copenhagen's inner city, between several iconic parks, providing a good mix of natural spaces and the hustle and bustle of one of Scandinavia's biggest cities. Transport options on foot, by bike and by public transport are excellent, with the all-important Nørreport station less than a 10-minute walk away.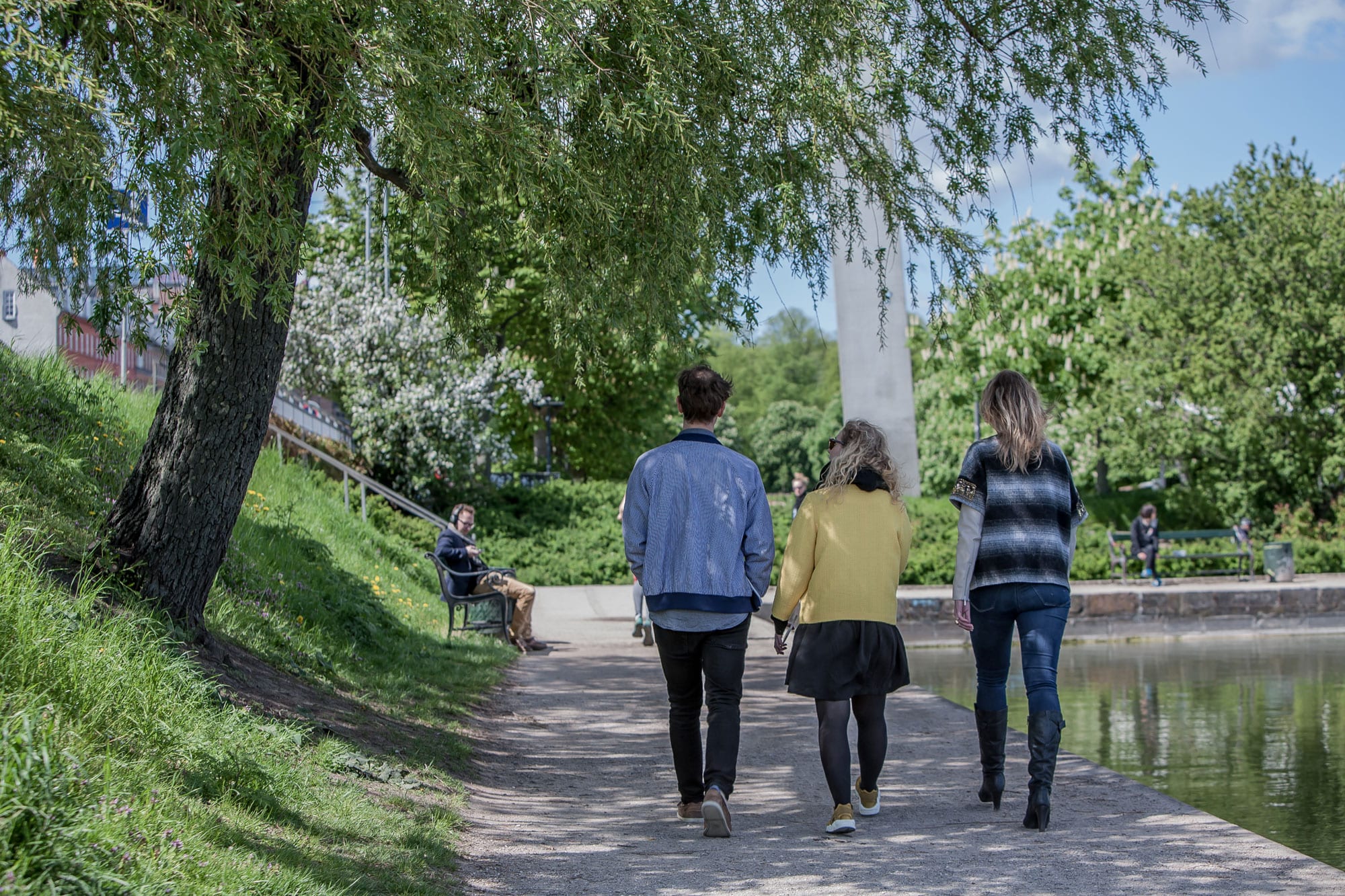 Since BaseCamp is right in the middle of Copenhagen, there are abundant opportunities for shopping, culture, and nightlife. The lovely Kings Garden (Kongens Have) and the Botanical Gardens are immediately next door, as are the National Art Museum, the Museum of Natural History, and Rosenborg Castle. A short walk gets you to the national cinema Cinemateket, the museum David's Sammling, or the pedestrian shopping streets Strøget and Strædet, as well as the historic department store Magasin.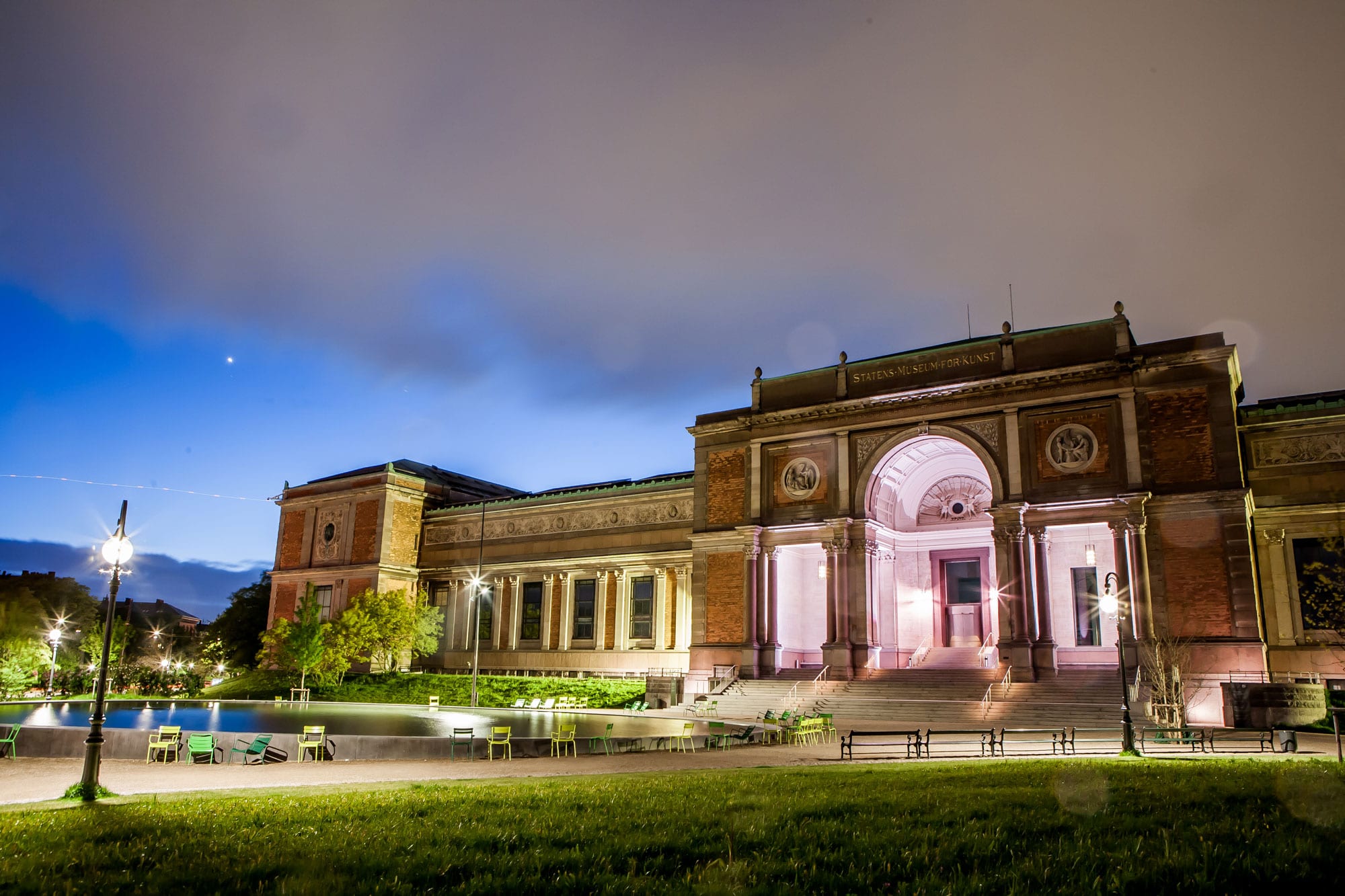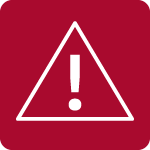 You are required to participate in whatever common cleaning and maintenance tasks organized by the dorm.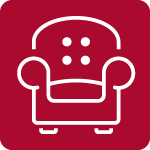 Please note: We never provide bedlinen, duvets, or pillows. Please bring or buy what you require. We also do not provide kitchen items (e.g. pots, pans, plates, etc.), however you might find that previous tenants have left kitchen items for you to use. Therefore it is often worth moving in first and checking this before buying kitchen items.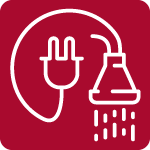 Many utilities are included in the rent.
Please see your rental contract for details.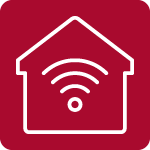 A wireless internet connection is available throughout the building.      A LAN connection is available in each apartment.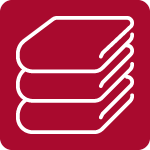 Laundry facilities ("The Wash") are available in the basement of both blocks. Laundry is not included in the rent but must be paid separately.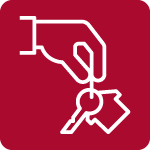 Keys must be picked up directly at the BaseCamp reception only during their opening hours:
Mon-Thursday 09:00 -12 :00, 
14:00-17:00. 
Friday 09:00 – 12:00, 14:00-16:00. 
Please bring an ID (passport or identification card with picture).
NB: Please note that Basecamp can't store your luggage and that you  can't enter your room before 12.00 noon. 
Contact Basecamp at 
[email protected]
Phone:+45-72109001
If you can't collect your keys in person: You are welcome to let a friend or mentor pick up the keys on your behalf. To do so, email Housing Foundation stating the person's name and giving them explicit permission to collect the keys on your behalf. Your contact person will have to bring ID (passport or identification card with picture) in order to collect the keys. 
Key return: Please return all your keys and laundry chip directly to the Basecamp office during their open hours. Or put the keys and laundry chip directly in the Basecamp mailbox.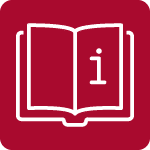 House Rules & Residence Handbook
You are required to read and familiarize yourself with the house rules for BaseCamp as well as  the Sølvgade Residence Handbook and the Welcome Booklet before you arrive.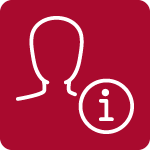 Our RA at Sølvgade Kaserne is Konstantinos. 
You can visit him during his office hours Tuesday from 5pm-6pm. He can answer questions on local issues. you can email him on [email protected]
The RA can not pick up or return keys on your behalf.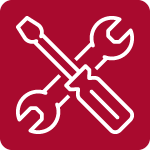 For furniture or inspection problems, please contact inspector Attila, on Tuesdays & Thursdays 8-10am. 
Phone: +45 50525096. Or email him (attaching a photo of the problem) at [email protected]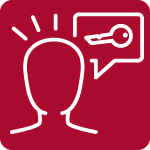 The emergency phone number for Sølvgade is +45-72109001. 
Please call this number if you for instance lose your keys, lock yourself out or anything similar (fees may apply).