'The Signalhuset dormitory'—literally 'The (Train) Signalling House dormitory'
Price range:
You can find the price range for student rooms at Signalhuset here.
Extra fees apply when renting at this dorm. See the exact fees here.
This dormitory is only suitable for students.
Deposit:
8000 DKK (to be paid with first rental instalment)
Type and size of accommodation:                                                                                                    Large student dormitory, 9 floors, c. 280 rooms in shared apartments with 4 private rooms. The Housing Foundation has reserved c. 134 rooms.
| | | |
| --- | --- | --- |
| | | |
| | | |
| | | Private single rooms (10-12m2) in shared apartments of four rooms each (sharing two bathrooms, one kitchen) |
| | | |
Distance to university locations:
| | Method of transport & transport time |
| --- | --- |
| | – c. 25 mins by bike – c. 25 mins by public transport |
| | – c. 30 mins by bike – c. 30 mins by public transport |
| | – c. 30 mins by bike – c. 35 mins by public transport |
| | – c. 15 mins by bike – c. 15 mins by public transport |
| | | |
| --- | --- | --- |
| | | |
| | | Ørestad metro station (c. 6 mins' walk away) for M1 metro |
| | | Ørestad train station (c. 7 mins' walk away) for trains 029, IC, Öresundståg, RØD |
| | | |
Map and address:
Signalhuset kollegium
Arne Jacobsens Allé 11 A-E
2300 Copenhagen S
Important info:
This dorm is considered a form of social housing, so according to Danish law you must sign a formal contract with the dorm as well as a service contract with us. However, only your contract with us regulates rent, keys, access, etc. 
If you move to Signalhuset, Tietgen, or Øresundskollegiet, you do not pay a moving fee, but instead need to pay the Administration and Handling fee. Each time you move to these specific residences, another Administration and Handling fee will be applied. If you move within the same dormitory, you do not need to pay an extra Administration and Handling fee.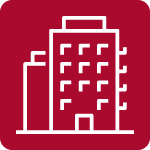 Signalhuset is located in the newly developed suburb of Ørestad on the island of Amager. This puts it in an attractive location with a unique combination of qualities—in one of Copenhagen's most modern areas full of cutting-edge architecture, but also next to the green fields and forests of rural Amager, and nonetheless only 15 minutes away from KU's Søndre Campus by bike or public transport.
Since all tenants have a private room in a shared apartment, Signalhuset is the right choice for students who want their own private space and yet have a chance to socialize with their neighbours. 
Every apartment feels and looks unique, as the generations of students have added their own personal touch to each one. The dorm also features a social room used for parties and movie evenings, and the Signalhuset team regularly put on dorm-wide parties, making this dorm an excellent place for socialising with both international and Danish students.
Ørestad is a very modern neighbourhood, home to many architecturally exciting buildings. 
A large shopping centre called Fields is immediately across the street, making shopping (and cinema visits) easy and convenient. 
All this recent, modern architecture also means that the area has a slightly functional feel to it, but this is more than compensated by the abundance of nature all around: The vast green areas of Amagerfælled are only minutes away, making it fun and easy to go for a quick run or even go for an entire daytrip.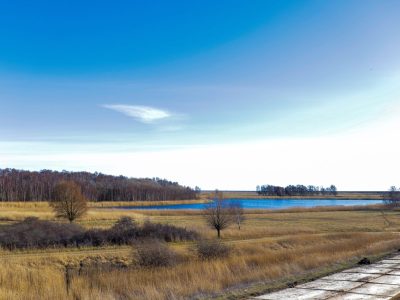 Immediately next to Signalhuset you'll find the large Fields shopping centre, featuring all manner of shops and cafés as well as a cinema. The local library with access to books, music, and films is only a few minutes' walk away. 
And Copenhagen's largest concert venue, the Royal Arena, is only just down the street and hosts all manner of major international bands and superstars. If you are looking for inner-city culture and nightlife, you are never more than an easy cycle or metro ride away from central Copenhagen.
Also, living on an island has certain advantages—there are miles and miles of coastline and beach, and the public (and free) harbour bath at the Islands Brygge harbour front is only a 15-minute cycle from Signalhuset. If you prefer pounding pavement to treading water, the green spaces of Amagerfælled are minutes away for walking or jogging. If you're in the mood for a daytrip, the woodlands and picturesque fishing villages of rural Amager are worth a longer cycling trip.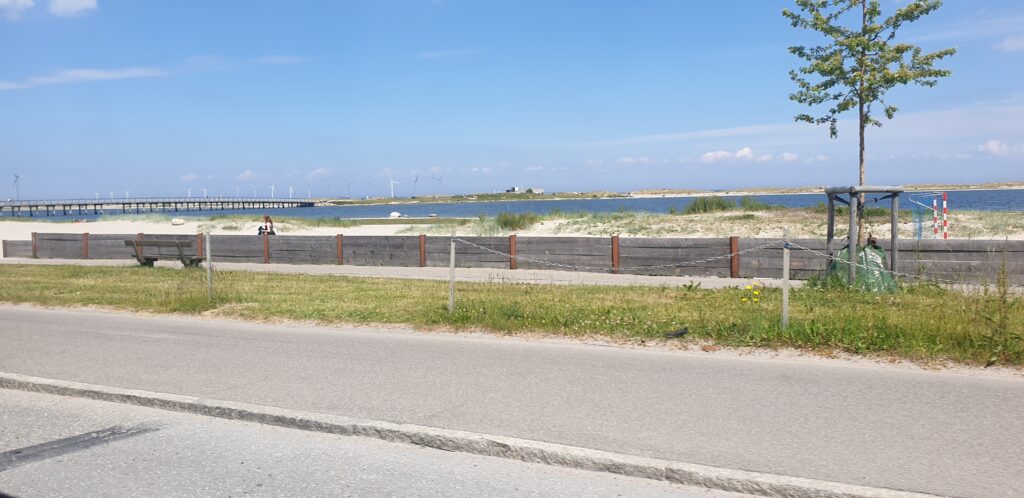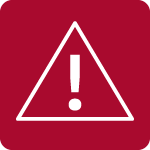 Signalhuset is a very social dorm and therefore expectations on tenants are higher here than at other dorms. For example, it is expected that you to do what you can to get along with other students, e.g. participating in cleaning chores, solving disputes, being considerate when playing music or having guests over, etc. It is also expected to participate in common area cleaning.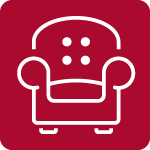 The common areas are usually already furnished by Danish students living in the apartment. However, if your common area is empty, you can apply to get a table and chairs and/or a sofa for that room.
Please note: We never provide bedlinen, duvets, or pillows. Please bring or buy what you require. We also do not provide kitchen items (e.g. pots, pans, plates, etc.), however you will often find that previous tenants have left kitchen items for you to use. Therefore it is often worth moving in first and checking this before buying kitchen items.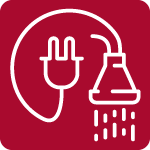 Many utilities are included in the rent. However, you pay for laundry and internet. Please see your rental contract for details.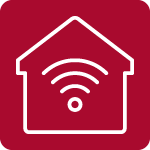 Internet is provided and you pay for it as a utility.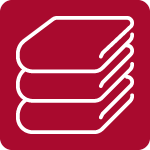 There is a laundromat in the basement of the building. You pay for laundry as a utility. Please find the price in your rental contract.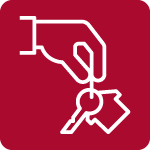 You have to pick up your keys and a laundry card directly at the Signalhuset office. This requires an appointment with the building inspectors: Phone them on +45 3630 0308 Mon – Fri from 8:00 – 11:00 or send them an email via [email protected]
 Please tell them your exact date and time of arrival. You can then get an appointment for picking up your keys. 
Important info about key pick up
Your keys can only be collected with an appointment on your first rental day or later, but not before then. If the first day of your contractual rental period happens to fall on a weekend or a public holiday, you will not be able to collect the keys until the next working day
Unable to collect the keys yourself? If you find that you are unable to pick up the keys on the appointed date, you can ask a friend or mentor to pick up the keys on your behalf; to do so, send an email to the inspectors saying: "I (your name) confirm that (mentor's name) is picking up my keys on my behalf" and add the appointment's date and time.
Key return: Please return your keys and laundry card directly to the Signalhuset office during their open hours. Or put the keys and laundry card in a closed envelope with your name and room number written on the front, and return them to the Signalhuset office mailbox.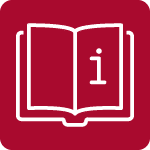 House Rules & Residence Handbook
Please read the House Rules for Signalhuset before you arrive. 
For details on all manner of housing issues (e.g. lost keys, internet, trash, smoking policy, etc.), please read the Residence Handbook.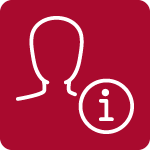 Residence Assistant & Inspector
Residence Assistant:
If you have any questions regarding your residence, please talk to the residence assistant (RA). Our RA in Signalhuset is Jemi and she lives in room  F-6-4. You can contact Jemi by email at [email protected]. 
Jemi´s office hours are Wednesday between 6pm-8pm. 
Note that the residence assistant is not an inspector (see below).
The RA can not pick up or return keys on your behalf. 
If you are not already a part of Signalhuset's Facebook group feel free to join: https://www.facebook.com/groups/signalhusetresidents
Inspector:
For building-related problems (fixtures in the apartment, windows, floors), please contact the building inspectors Lasse and Bent. Their office is underneath the building in 11 E. Opening hours: Monday-Friday between 8-11 am. Telephone: +45 +45 3630 0308. Please leave a voicemail outside office hours. You can also e-mail the building inspectors at: [email protected]
For furniture or inspection problems, please contact inspector Attila, Tuesdays & Thursdays, 8-10 am. Telephone: +45 50525096. Or email [email protected] (including a photo of the problem you are reporting).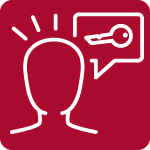 Locked yourself out
If your RA or inspector Attila is available at the dorm, they can open your room door (fees may apply).  If help at your residence is not available, contact the Signalhuset Kollegiet adminstration office during their office hours. 
For emergency lock out please read the information here.
If your key is permanently lost 
contact the Signalhuset Kollegiet adminstration office located underneath the building in 11 E.
In case of emergency lockout see the contact information here