'Engvej studios'—literally 'Meadow road studios'

| | | |
| --- | --- | --- |
| | | |
| | | Studio rooms, c. 41 square meters, with private kitchenette (a small refrigerator, a sink, hot plates) and bathroom. |
| Disability/ 1-2 persons room | | Studio rooms that are originally made for disabled tenants, but also used for 1-2 persons room if not booked by a disabled tenant. c. 41 square meters L-shaped room with private kitchenette (a small refrigerator, a sink, hot plates) and a bigger bathroom. NB. There will be two single beds in the room but it is not possible to move them together due to the L-shape. Rooms: B1.119; B1.219; B3.135; B3.231 |
| | | Studio rooms, c. 22 square meters, with private kitchenette (a small refrigerator, a sink, hot plates) and bathroom. |
| | | |
| | | Studio rooms that are originally made for disabled tenants, but also used for 1-2 persons room if not booked by a disabled tenant. c. 41 square meters L-shaped room with private kitchenette (a small refrigerator, a sink, hot plates) and a bigger bathroom. NB. There will be two single beds in the room but it is not possible to move them together due to the L-shape Rooms: B1.119; B1.219; B3.135; B3.231 |
Distance to university locations:
Method of transport & transport time

– c. 18 mins by bike – c. 56 mins on foot – c. 11 mins by public transport

– c. 26 mins by bike – c. 1h 30 mins on foot – c. 19 mins by public transport

– c. 30 mins by bike – c. 1h 45 mins on foot – c. 26 mins by public transport

– c. 31 mins by bike – c. 1h 40 mins on foot – c. 30 mins by public transport
| | | |
| --- | --- | --- |
| | | |
| | | 2 min walk to Femøren Metro statin |
| | | |
| | | |
| | | |
Map and address:
Hedegårdsvej nr. 45 ( block 1)
Jorisvej nr. 7 (block 3)
2300 Copenhagen S
For CPR-registration use the address written in your rental contract.
Below you can see a map of the roads. The buildings marked with yellow are the buildings you can rent. If you press on the picture it will magnify.
Important info:
The area is under developement and therefore construction noise can occur in the adjoining building.
The working hours are decided in accordance with the rules of the Copenhagen Municipality.
Construction noise can occur from 7 am to 7 pm on weekdays and 8 am to 5 pm on Saturdays.
Permission have been given for construction to take place on Sundays.
Latest update is that is has decreased significantly, but construction noise can occur from time to time.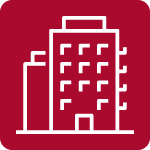 Engvej studio apartments is our most recent and newly built residence located five minutes from Amager Beach Park. The apartments have just been finished and are now accepting its first tenants. You now have the opportunity to live in one of Copenhagen's most popular areas.
The area is up and coming. It is very popular in the summer months when the Beach Park is used for running, bicycling, volleyball, and swimming. Close to the dorm, you will find the Kayak Hotel where you can rent kayaks, experience paddle boarding, and kite surfing.
Within the next year, supermarkets and cafés will be built in the area.Within the Engvej residence, you will find a roof terrace where you will be able to enjoy nice weather with friends.
Engvej studios is mentioned in Danish media. You can read the article here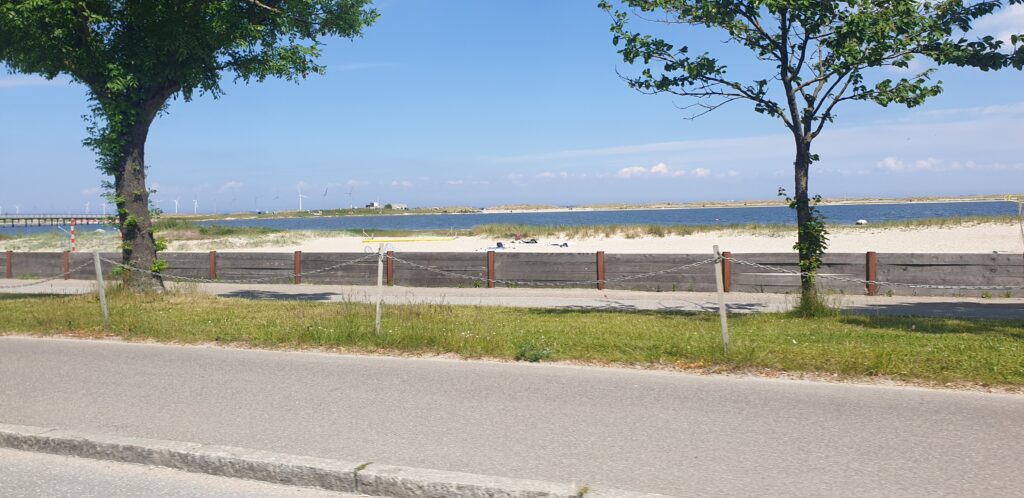 Engvej Studios is found on the large island of Amager, which hosts a good chunk of Copenhagen city as well as large green spaces. Engvej is located right between the lively Amagerbrogade and Amager beach, which means you are only a short walk away from the vibrant city-life and the calm beach-side. 
The city section of Amager is popular with young professionals and families. It is considered 'up-and-coming', with many cafes and small shops on the  local shopping street Amagerbrogade and the small streets alongside it – making your daily grocery shopping convenient.
A large shopping centre with all manner of stores is only a short bike ride away, and Copenhagen's city centre is less than 30. min away by bike. As is KU's South Campus, the Christianshaven and the diverse Christiania neighborhoods. However, with the beach within walking distance you might want to stay close to home.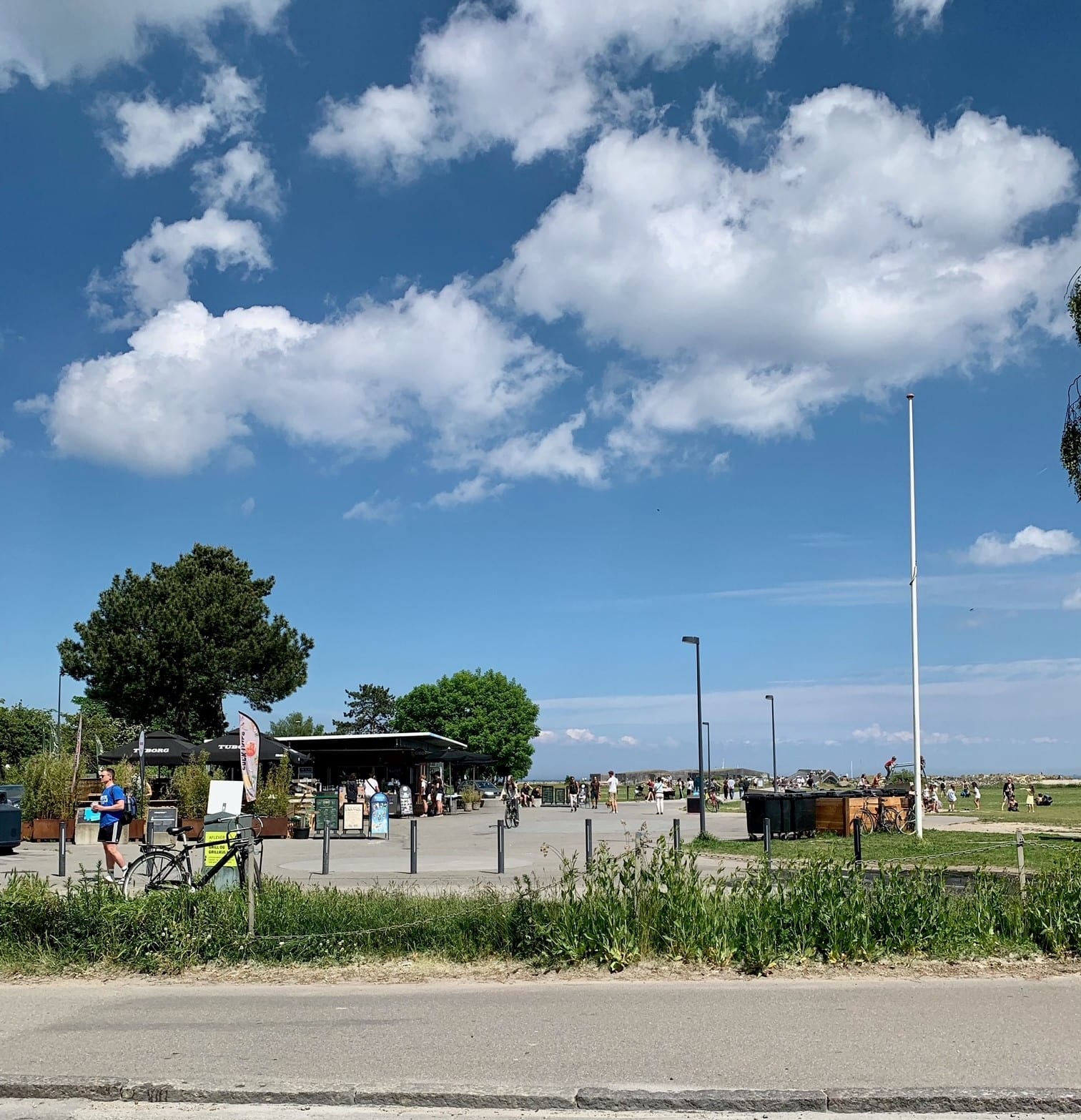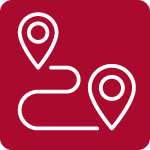 Engvej studios offers numerous activities, with the beach and vibrant Amagerbrogade on each side. If you want to explore the beach, kayak rentals are easily available and the sea bath lovingly named "the snail" should not be missed. If you prefer dry land, Kastrup Fort and the national aquarium 'The Blue Planet' are must sees. And the beautiful nature of Amager Fælled is just a short cycle away or a few stops with the metro.
With KU's Søndre Campus only a short cycle away, and Engvej being a large student dorm, student life is never far away. If you prefer to get out into town, the exclusive Christianshavn neighbourhood, with its trendy cafes and boats, and the bohemian 'Freetown of Christiania is easily reached by bike or the accessible metro running all night. Immediately next to Søndre Campus you'll find Danish Radio's modern concert hall featuring both pop and classical music. A little further out on Amager you can find the newly built multi-use "Royal Arena" that has already hosted some of the biggest artists in the world.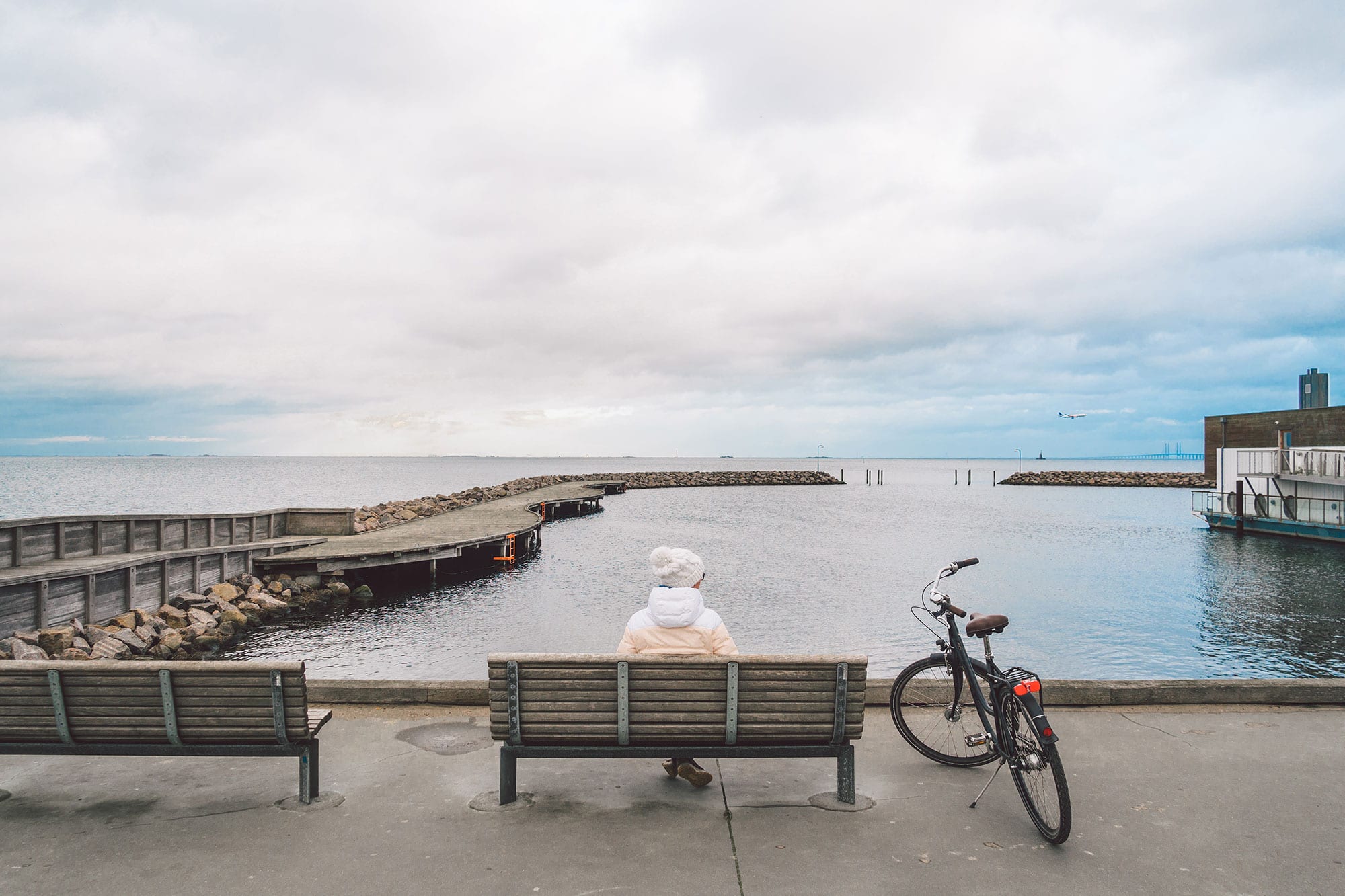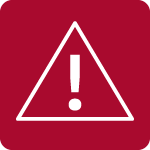 You are required to participate in whatever common cleaning and maintenance tasks organized by the dorm.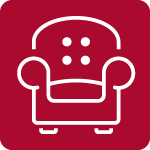 Please note: We never provide bedlinen, duvets, or pillows. Please bring or buy what you require. We also do not provide kitchen items (e.g. pots, pans, plates, etc.), however you will often find that previous tenants have left kitchen items for you to use. Therefore it is often worth moving in first and checking this before buying kitchen items.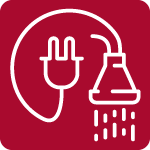 The utilities are included in the rent but laundry is not included.  please see your rental contract.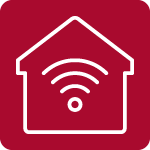 There will be a router in every room. Internet is included in the rent.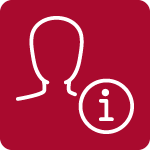 Our RA at Engvej Studios  is Pedro Duarte Gomes and he lives in B.3. 336  he can answer questions on local issues. You can visit him at his room or send him an email  
raengvej@gmail.com
The Ra can not pick up or return keys on your behalf.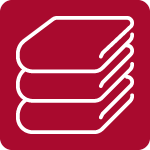 There will be Laundry facilities in the building but it is not included in the rent. 
You can read about the laundry facilities in the Residence Handbook in in the box below.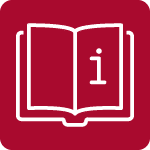 House Rules & Residence Handbook
Please read the House Rules and Residence Handbook before arriving.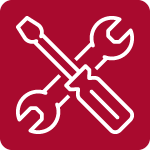 Building & furniture problems
For issues taken care of by the Housing Foundation 's (furniture, ), contact our inspector: Attila, phone hours Tuesdays & Thursdays 8am-10am, +45 50525096. Or email him at inspector.attila@gmail.com, enclosing a picture indicating the issue.
Building Inspector: 
Dan René Thorup
In case of waterdamage, problems with doors,  windows, floors you can contact Dan by phone or email: 
+45 54 55 77 65
Contact hours: 9:00 – 13:30
isf Thorup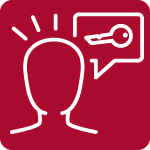 If you lock yourself out please contact the resident assistant and he will be able to help you. 
If you lose your keys please contact The Housing Foundation as soon as possible. We might have to change the locks on your cost due to safety.