Price range:
You can find the price range for student rooms at Tietgen here.
Extra fees apply when renting at this dorm. See the exact fees here.
This dormitory is only suitable for students.
Deposit:
8000 DKK (to be paid with first rental instalment)
Type and size of accommodation:
Large dorm, 360 single rooms (with private bathroom) on 6 floors, separated into hallways of 13 rooms each, one large communal kitchen per hallway with dining area, large common areas, incl. TV-lounges, study rooms, music rooms, gym, party room, elevators are installed.
| | | |
| --- | --- | --- |
| | | |
| | | |
| | | Single rooms en suite (i.e. with private bathroom), c. 26-33 m2, shared common kitchen on each hallway |
| | | |
Distance to university locations:
| | Method of transport & transport time |
| --- | --- |
| | – c. 15 mins by bike – c. 20 mins by public transport – c. 40 mins on foot |
| | – c. 20 mins by bike – c. 25 mins by public transport |
| | – c. 20 mins by bike – c. 25 mins by public transport |
| | |
| | | |
| --- | --- | --- |
| | | |
| | | – Islands Brygge station (c. 8 mins walk) for M1 metro – Amagerbro station (each c. 15 mins walk) for M2 |
| | | |
| | | |
| | | |
Map and address:
Rued Langgaards Vej 10-18
2300 Copenhagen S
Important info:
Please have in mind that if you book Tietgen then you will pay an Administration and handling fee. You can see our fee list here
Tietgenkollegiet is highly sought after and there are very few rooms available to the Housing Foundation. Therefore, very few students will be able to reserve a room here.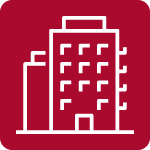 A unique modern dormitory located on KU's Søndre Campus, Tietgen is our most sought-after accommodation due to its incredible location, design, and social dynamic.
The dorm was designed by star architects Lundgaard & Tranberg in 2006 and won the RIBA European award, making it a common destination for groups of architecture students and tourists. 
And the idea really is brilliant: Tenants have a private room looking out of the facade, guaranteeing them privacy—while all communal rooms feature large glass windows facing the inside of the circular building, allowing you to see where the party is happening. The many modern communal areas, including a gym, music rooms, game rooms, and a party room, do make socialising fun and very easy.
Therefore Tietgen is the right dorm for people, who enjoy participating in a lively and friendly community. 
13 tenants live on each floor, sharing one large kitchen and several communal areas, which also means that each floor has its own decorations and atmosphere. As a result, the dorm emphasizes a strong sense of social participation, and therefore social responsibilities (e.g. communal cleaning, party planning, cooking, etc.) are taken very seriously and it is mandatory to attend the annual introduction event. This social agenda is also reflected in the tenancy rules: 
Since the dorm wishes only committed long-term tenants, Housing Foundation users must rent a room for two semesters and cannot make a shortening offer to leave their contract early.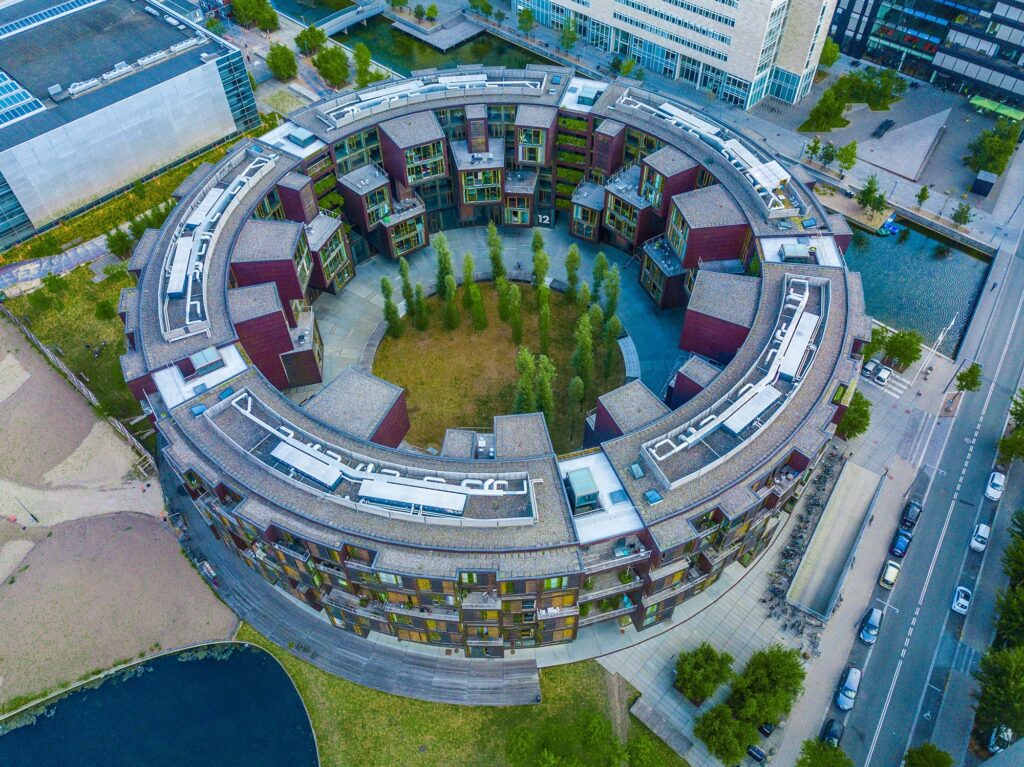 Tietgenkollegiet is found on the large island of Amager, which hosts a good chunk of Copenhagen city as well as large green spaces. The dorm is located immediately beside the University of Copenhagen's South Campus (KU's Søndre Campus)—so students there can easily pop home during the day.
This city section of Amager is popular with young families and is considered 'up-and-coming', with many cafes and small shops moving in over the past years, especially in the Amagerbro area. 
If you prefer pounding pavement to treading water, the green spaces of Amagerfælled are in easy walking or jogging distance. If you're in the mood for a daytrip, the woodlands and picturesque fishing villages of rural Amager are worth a longer cycling trip.
Copenhagen's city centre is only a short cycle across a large bridge away.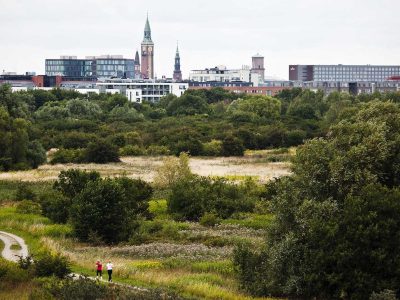 With KU's Søndre Campus next door, libraries and student life are just a stone's throw away. 
Particularly the 'Friday bar' at university is a Danish tradition worth enjoying. If you prefer to go into town, the exclusive Christianshavn neighbourhood, with its trendy cafes and boats, is reached in just a few minutes on foot—as is the bohemian 'Freetown of Christiania', with all its colourful nightlife. Immediately next to Søndre Campus you'll find Danish Radio's modern concert hall featuring both pop and classical music, while a little further out the ultramodern Fields and Fisketorvet shopping centres both host multiplex cinemas.


Living on an island has certain advantages—the public (and free) harbour bath at the Islands Brygge harbour front can be reached in just a few minutes cycle or walk, and the beach with its blue waters an easy view to Sweden is c. 15 minutes cycle or a couple of metro stations cycle.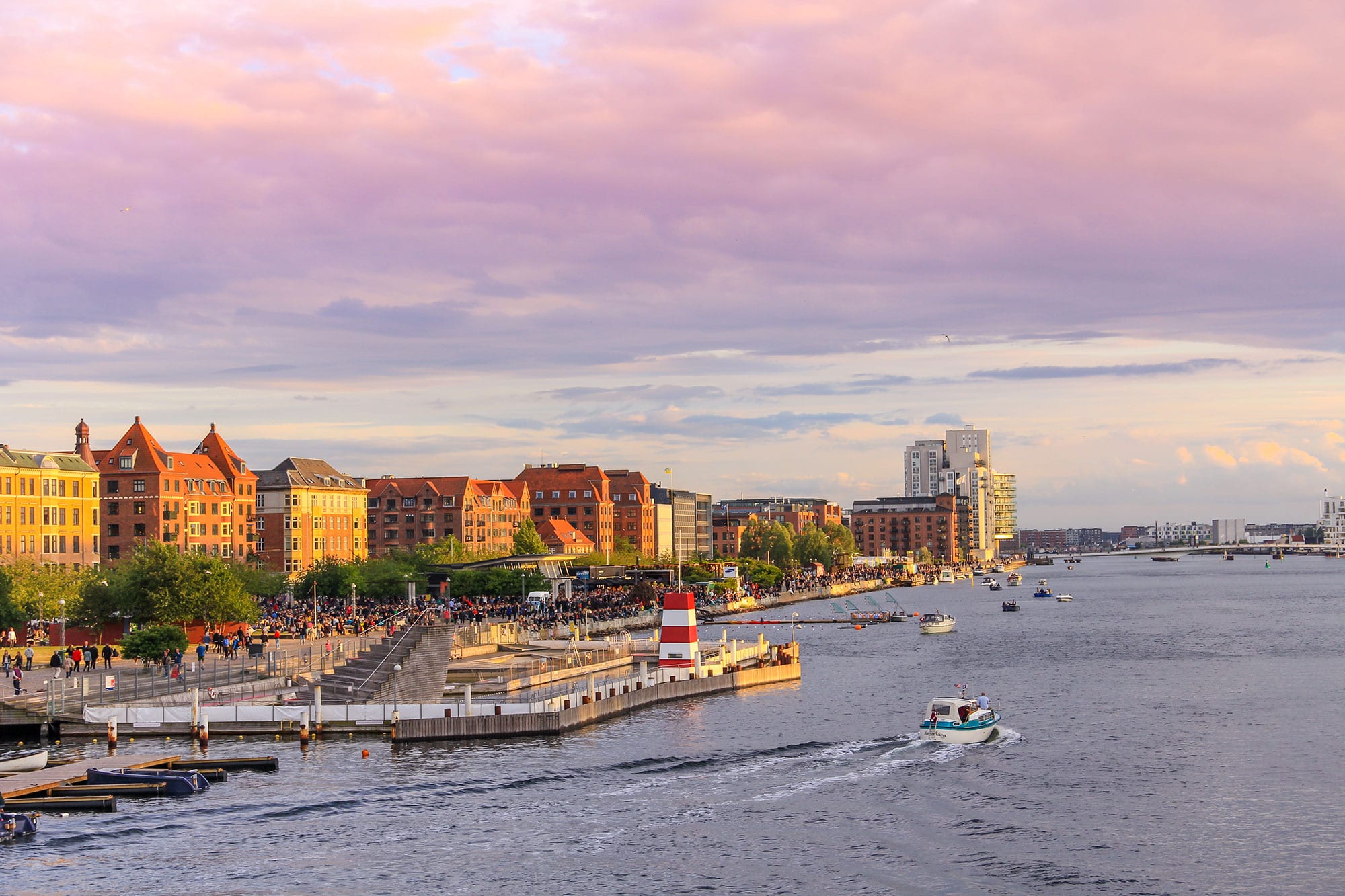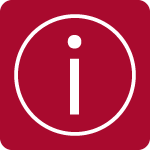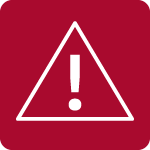 Since the residence is quite new, of high quality, and furnished by the residence, a high level of responsibility is expected from tenants, especially with regards to avoiding damages and keeping a high level of cleanliness. You are also expected to actively participate in social life at Tietgenkollegiet together with the other residents, as the core values of Tietgenkollegiet evolve around a strong sense of community and social interaction between the students. This includes participating in a mandatory welcome meeting at Tietgenkollegiet. This could also include participation in various committees, the organizing of events/parties, etc.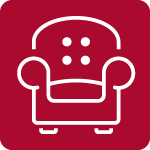 Please find an inventory list for rooms in Tietgenkollegiet. All beds are 120x200cm.
Please note: We never provide bedlinen, duvets, or pillows. Please bring or buy what you require. We also do not provide kitchen items (e.g. pots, pans, plates, etc.), however you will often find that previous tenants have left kitchen items for you to use. Therefore it is often worth moving in first and checking this before buying kitchen items.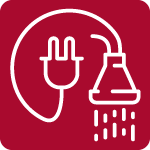 Many utilities are included in the rent. However, you pay for the residence association, laundry, and printing. Please see your rental contract for details. Some of these are included in the overall rent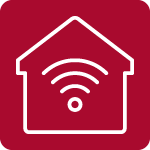 Internet access is included in the overall rent, as are free telephone calls within the building as well as an intranet connection.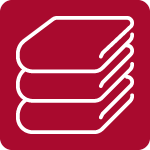 There is a laundry room on the ground floor. You pay for laundry as part of your utility bills.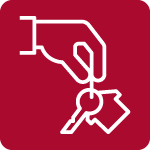 Keys must be picked up at the Tietgenkollegiet office in the building's main entrance reception only within Office hours: Mon-Fri 8-9 am, 11 am-13:00; Wednesday 11 am-18:00. Contact: [email protected] / Phone number: +45 77 66 81 81
No early key-pickup: Tietgenkollegiet does not hand out keys prior to the first day of your contractual rental period. If the first day of your rental period happens to fall on a weekend or a public holiday, you will not be able to collect the keys until the next working day.
Key return: Keys must be returned to the Tietgen office. Please use the pink mailbox just inside building 10B.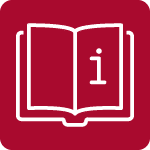 House Rules & Residence Handbook
It is mandatory to read the house rules and the residence handbook. Further important regulations are:
The use, possession or sale of illegal drugs is strictly prohibited and will lead to immediate eviction from Tietgenkollegiet.
You are not allowed to sublet your room.
Any installment of private network equipment, antennas or satellite dishes must be approved in advance.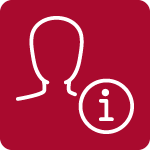 Issues with fixtures in the room/hall should be reported directly to the Tietgen kollegium in their electronic system called 'Boriga insight'. A guideline is handed out to every tenant at the beginning of the stay. Remember to clearly state whether you give workers permission to enter on their own. If you have doubts about how to report this, please go to the Tietgen front desk during opening hours. Normal office hours are: Monday, Tuesday, Thursday and Friday from 8:00-9:00 and from 11:00-13:00. Wednesday from 11:00-18:00. The phone number is: +45 7766 8181 . You can also e-mail the building inspector at: [email protected].
For furniture or inspection problems please contact inspector Attila, Tuesdays & Thursdays 8-10am, telephone: +45 50525096. Or email him at [email protected] (attaching a photo of the problem)The key broke in the lock.