'The Rebslagervej dormitory'—literally 'The 'Ropemaker Road dormitory'
| | | |
| --- | --- | --- |
| | | One half of a room shared with a roommate of the same gender; one bed and one sofa-bed, bathroom and kitchenette (two hotplates, small fridge and freezer); size: 30-37m2 |
| | | One studio room with bathroom and kitchenette (two hotplates, small fridge and freezer); size: 30-37m2 NB. Room 15, 16 and 17 on the ground floor have a raised sleeping platform. Please see pictures above. |
| | | Studio room with private kitchenette (two hotplates, small fridge and freezer) and bathroom, 19-30 m2. NB! Room 1-14 and 18-19 on the ground floor have a raised sleeping platform (see pictures above). |
| | | |
Distance to university locations:
| | Method of transport & transport time |
| --- | --- |
| | – c. 15 mins by bike – c. 25 mins by public transport – c. 45 mins on foot |
| | – c. 15 mins by bike – c. 20 mins by public transport – c. 35 mins on foot |
| | – c. 15 mins by bike – c. 20 mins by public transport – c. 30 mins on foot |
| | – c. 25 mins by bike – c. 30 mins by public transport |
| | | |
| --- | --- | --- |
| | | |
| | | Nørrebro station (M3, 5 mins away on foot) |
| | | Nørrebro station (F trains, 5 mins away on foot) |
| | | |
| | | |
Map and address:
Rebslagervej 10
2400 København NV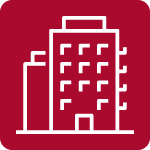 Rebslagervej is one of our most modern residencies and is located in a very trendy area. 
The building is located on the border of Nordvest and Nørrebro, one of the most exciting quarters of Copenhagen, with lots of nightlife, bars, and restaurants. As a former factory building converted in 2016, the dorm's facilities are very modern and have a slightly functional, inner-city chic feeling. 
Since all rooms are ensuite studio flats, Rebslagervej is a good accommodation option for independent-minded students or staff members who want to enjoy city life but value their private space. 
However, it is still easy to meet people, since every floor features a common room, where you can spend time with your friends and neighbours.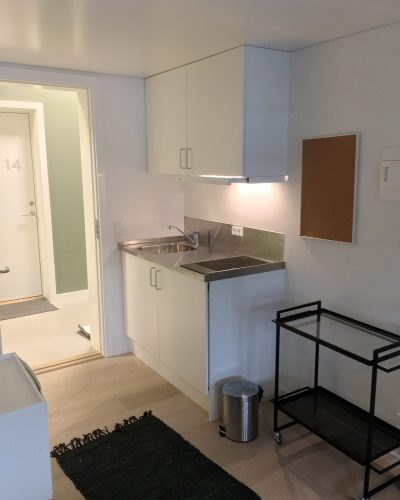 Rebslagervej is located in a residential area very close to bustling city streets, with amenities like gyms and public transport very close by. Access to the city centre is quick and easy. 
Since the dormitory is located in Nørrebro, a trendy area popular for going out, there are many bars and a lively music scene almost at your doorstep. 
A variety of shops can be found on and around local main street Nørrebrogade, and you can't avoid chic cafés on almost every corner.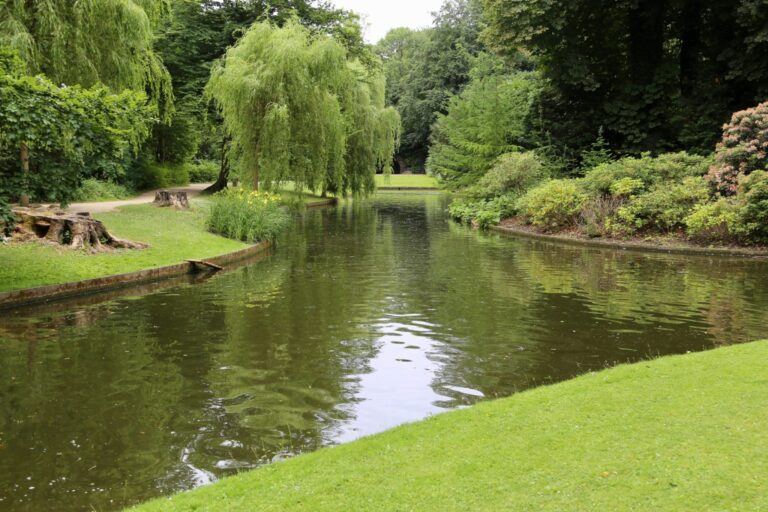 The Nørrebro area is perhaps the most popular quarter for going out in Copenhagen. 
There are lots of places to eat, drink, dance and experience live music. But there is also much to see, for example the famous graveyard Assistenskirkegården, where celebrities and musicians are traditionally buried and the locals go for walks. 
Or the Red Square (Røde Plads), a hub for multicultural encounters and political rallies, as well as Nørrebrohallen, the local culture centre where many sports and music events take place.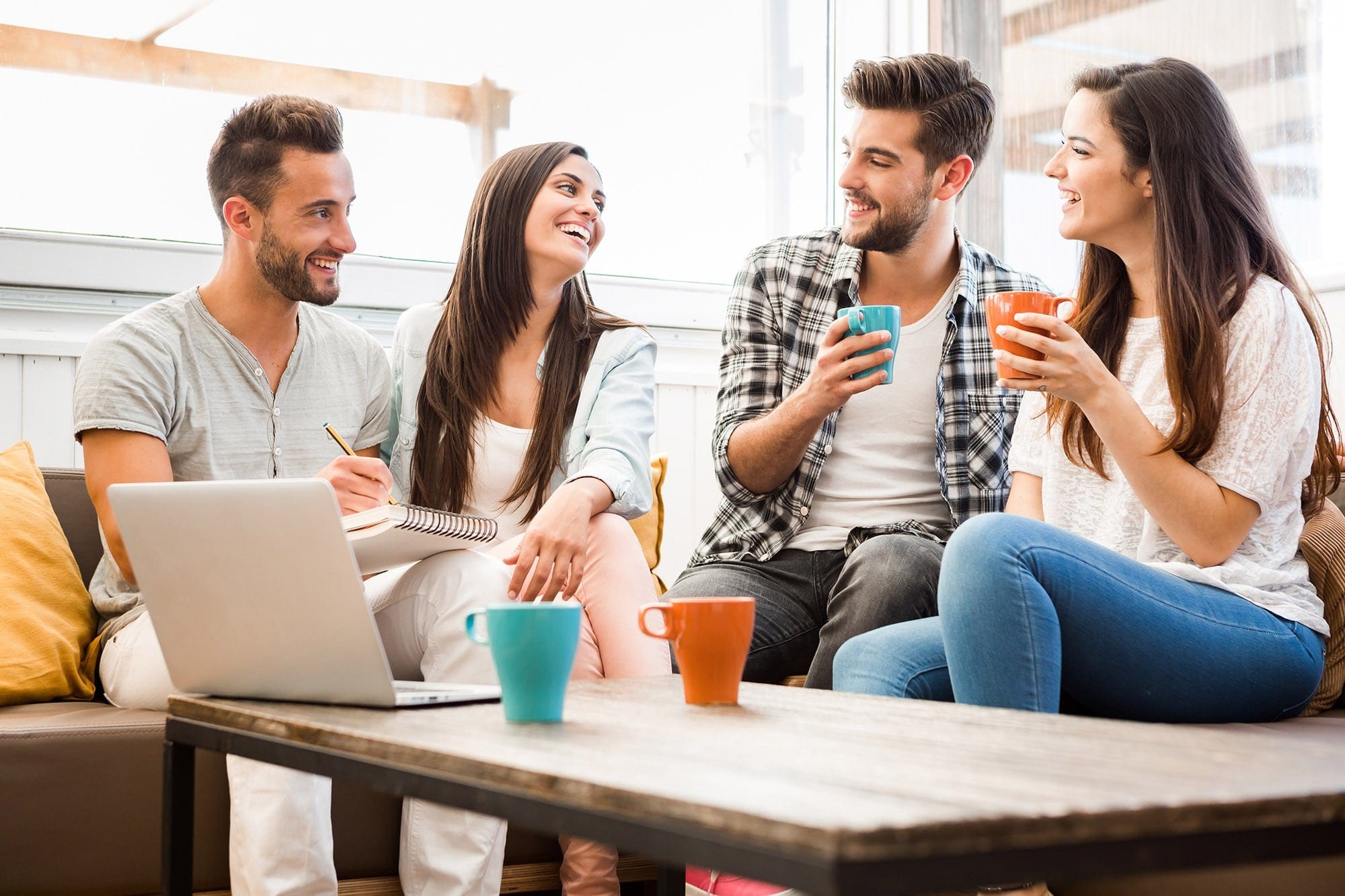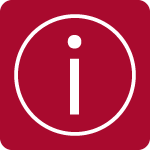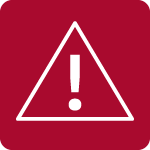 Since Rebslagervej is one of our newer buildings, we expect that you treat the place as you would treat your own home—with care and respect. You are required to participate in scheduled cleaning and maintenance of the common areas. Also, each apartment has wooden floors that need to be treated with care, which includes avoiding getting them wet (e.g. with water from the bathroom) and not walking on them with high and/or sharp heels. Neglect or mistreatment of the apartments can have consequences for the return of your deposit.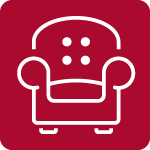 Please see the link to the inventory list here.
Please note: We never provide bedlinen, duvets, or pillows. Please bring or buy what you require. We also do not provide kitchen items (e.g. pots, pans, plates, etc.), however you will often find that previous tenants have left kitchen items for you to use. Therefore it is often worth moving in first and checking this before buying kitchen items.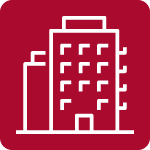 All rooms at Rebslagervej have their own storage room. The storage room is included in the rental contract and covered by your rent. That means you are responsible for emptying and cleaning the storage room when moving out. You receive a separate key for the storage room with the same number as your room. All of your keys must be returned to the Housing Foundation when you move out.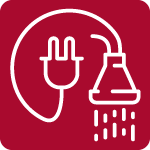 Many utilities are included in the rent. However, you pay for internet. Students also pay for laundry. Please see your rental contract for details.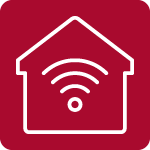 Internet is provided and you pay for it as a utility.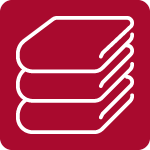 Laundry facilities are available in the basement. Tenants can pay with credit card directly for each wash.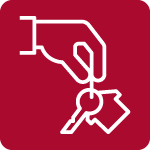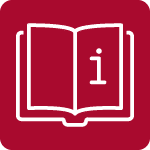 House Rules & Residence Handbook
It is mandatory to read the House Rules and the Residence Handbook before arriving.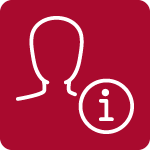 Residence Assistant & Inspector
Residence Assistant: Our RA at Rebslagervej is Aaron. If you have any questions regarding the building, please contact him here   [email protected]
He lives in room 307 and has office hours Tuesdays from 5pm-7pm.
For building-related problems (fixtures in the apartment such as windows, floors, toilets), please contact the Housing Foundation at [email protected]. Please add a photo/video of the problem. 
For furniture or inspection problems please contact inspector Attila, Tuesdays & Thursdays between 8am and 10am: +45 50525096. Or email (attaching a photo of the problem) to [email protected]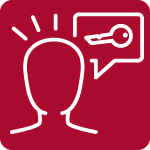 Locked yourself out
If your RA or inspector Attila is available at the dorm, they can open your room door (fees may apply). If help at your residence is not available, contact the Housing Foundation office during office hours.
For emergency lock out please read the information here.
If your key is permanently lost 
Contact the Housing Foundation office during office hours.