You have 14 days to make and upload your issue report from the day your keys are handed out, whether it is yourself or someone else picking up the keys. 
Your Move in issue report
Besides from the professional  move in inspection you also have   14 days from the day  you pick up the keys to report issues. 
 For example, if you picked up your  keys on the 1st September, your last day for reporting issues is 14th September.
If you believe something is missing or damaged, or if your room is not in a satisfactory condition that was not already noted in your move in the professional issue report made by the inspectors , please take photos and place these with descriptions in " My Move in Issue report template". You can download the template below. 
It is important that you also read the damage guideline before making your move in issue report. You can find the damage guideline here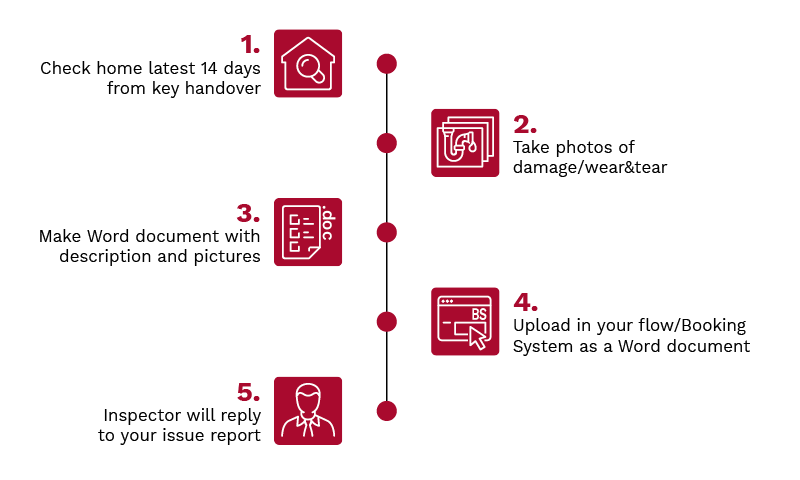 Uploading the issue report:
You can upload the issue report in the booking system under the 'Move in' section in the booking system by clicking on 'Reporting of issues at time of moving in' and ticking off the box saying 'Yes, there is an issue' and saving the page.
Then you can upload  "My Move in issue report template" You have to write a few notes in the comment section before you can save the page.
Once your report has been uploaded the inspector will go through it, and reply to it in the booking system. If you have any urgent issues please contact the inspector directly.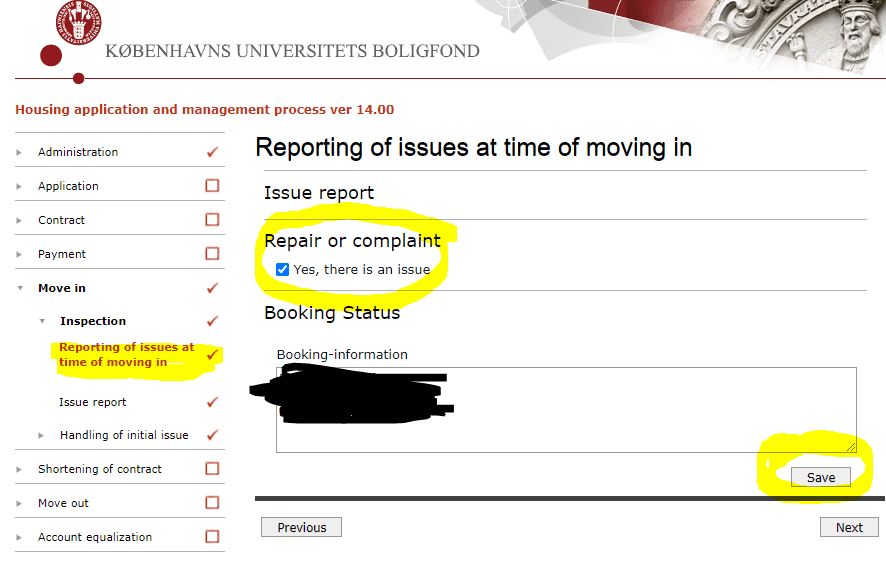 Other questions ? Please send us an email