Under Housing Options, you will find an informational page for each residence. At the bottom of each informational page, there is an important section with some of the essential information regarding each residence. In this section, you will find a link to the residence's House Rules. It is vital that you read all of the rules before your move-in.
In the rules, you will often find practical information about the internet, the garbage rooms, domestic appliances and pets.
You will additionally find information on the cleaning of the bathroom/kitchen and the guidelines for how to use the common areas.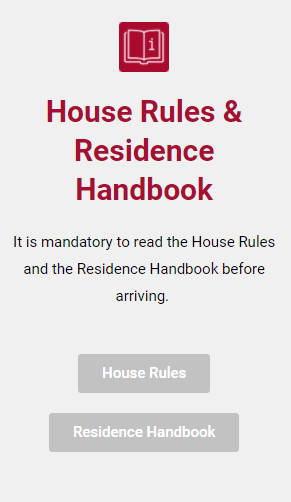 Other questions ? Please send us an email