Nordisk Kollegium Apartments
Literally 'Nordic Dormitory' Apartments
FOR STAFF ONLY
Price range:
You can find the price range for Nordisk Kollegium here. 
This accommodation is only suitable for staff members.
Deposit:
8000 DKK (to be paid with first rental instalment)
Type and size of accommodation:
Exclusive accommodation option for university staff only: 2-room apartments for a 1-2 persons  in a large historic college; three daily meals and weekly cleaning included in the rent; common areas include fireplace room, billiard room, library, roof terrace, gym, weights room.
NB. the meals will not be provided during holidays and during the summer holidays
| | | |
| --- | --- | --- |
| | | |
| | | Apartments for 1-2 persons (bedroom with two beds; living room; bathroom; kitchenette with refrigerator, microwave, coffee machine, electric kettle, some cutlery); size: 40m2 . Includes 3 meals for both tenants , if you live together 2 persons. NB: The meals will not be provided during holidays and summer holidays. |
| | | |
| | | |
Distance to university locations:
| | Method of transport & transport time |
| --- | --- |
| | – c. 10 mins by bike – c. 20 mins by public transport – c. 35 mins on foot |
| | – c. 20 mins by bike – c. 35 mins by public transport |
| | – c. 10 mins by bike – c. 25 mins by public transport – c. 30 mins on foot |
| | – c. 20 mins by bike – c. 30 mins by public transport |
| | | |
| --- | --- | --- |
| | | |
| | | Østerport metro station (c. 10 mins' walk away) for metro M3 |
| | | Østerport train station (c. 12 mins' walk away) for trains 029, A, B, Bx, C, E, H, IC, RE, SJ Snabbtåg X2000, Öresundståg |
| | | |
| | | |
Map and address:
5th floor (door 124 or 126)
Strandboulevarden 30-32
2100 Copenhagen Ø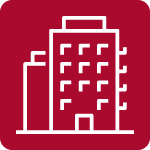 Nordisk Kollegium is a historical college founded in 1942. Located in a beautiful old building, it is one of our most luxurious accommodation options, as three meals a day and weekly cleaning of your apartment are included in the rent.
The kitchen staff provides meals in the dining hall, with breakfast being served 7-9 am on weekdays and 9-11 am on weekends and holidays (however not during the summer break from mid-July to mid-August). If you are not at the residence in time for time, you can arrange for the kitchen to bring the food to your apartment, where you can and heat it in the microwave. Once a week your room is cleaned and linen and towels are changed (usually each Friday). Overnight guests are welcome and for 100 DKK/night your guest gets clean towels, bed linen and can join in the common meals.
Nordisk Kollegium also features a wide range of attractive common facilities, including a traditional dining hall for meals and socialising, a fireplace room popular on cold winter nights, a dance floor used for college parties, a billiard room, a gym, a weights room, computer facilities, and a library. The highlight is the rooftop terrace with its sun loungers, barbecue, etc. The rooftop terrace is especially popular during the summer and on New Year's Eve, due to its fantastic view of the city. The dorm also arranges many social events, such as festive arrangements, video nights, etc.
Therefore this is a good accommodation option for those, who appreciate a high level of service and wish to have their own private space, but would also like to live among a social community in a central location.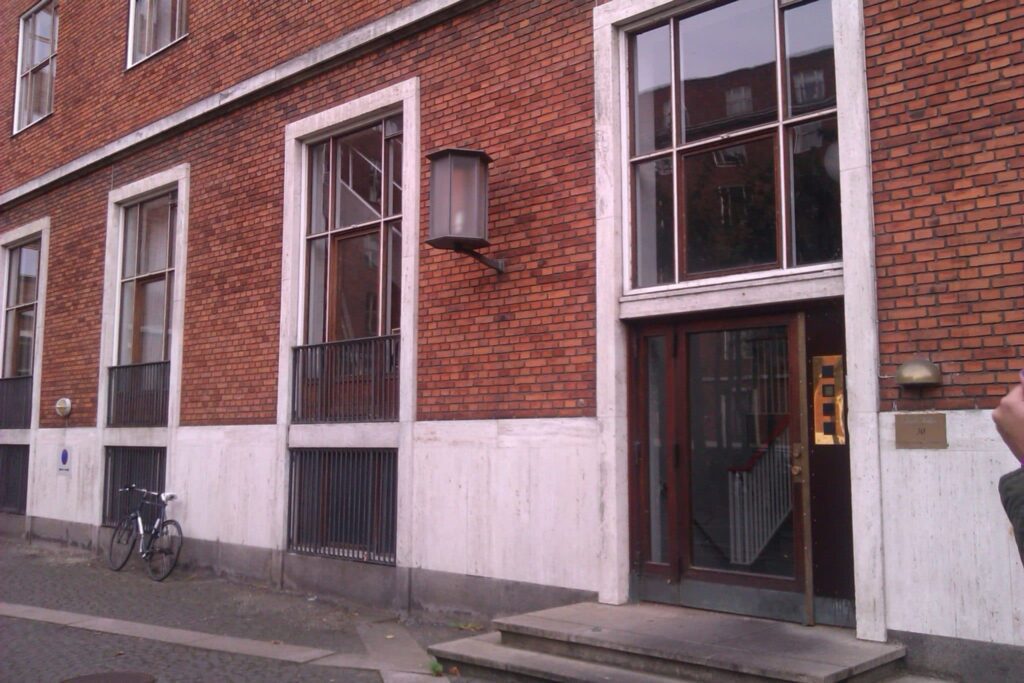 Nordisk kollegium is situated in the synonymous central neighborhood of Østerbro, one of the most popular residential areas of Copenhagen, offering a great variety of cafés, shops, gyms, etc. The dorm is not far from Østerbrogade, one of the city's main streets, which features excellent shopping opportunities and the Park cinema. The large park Fælledparken is in easy walking or jogging distance. Transport options are excellent, and access to the inner city is quick and easy. The vibrant nightlife scene of Nørrebro is only a short cycle away.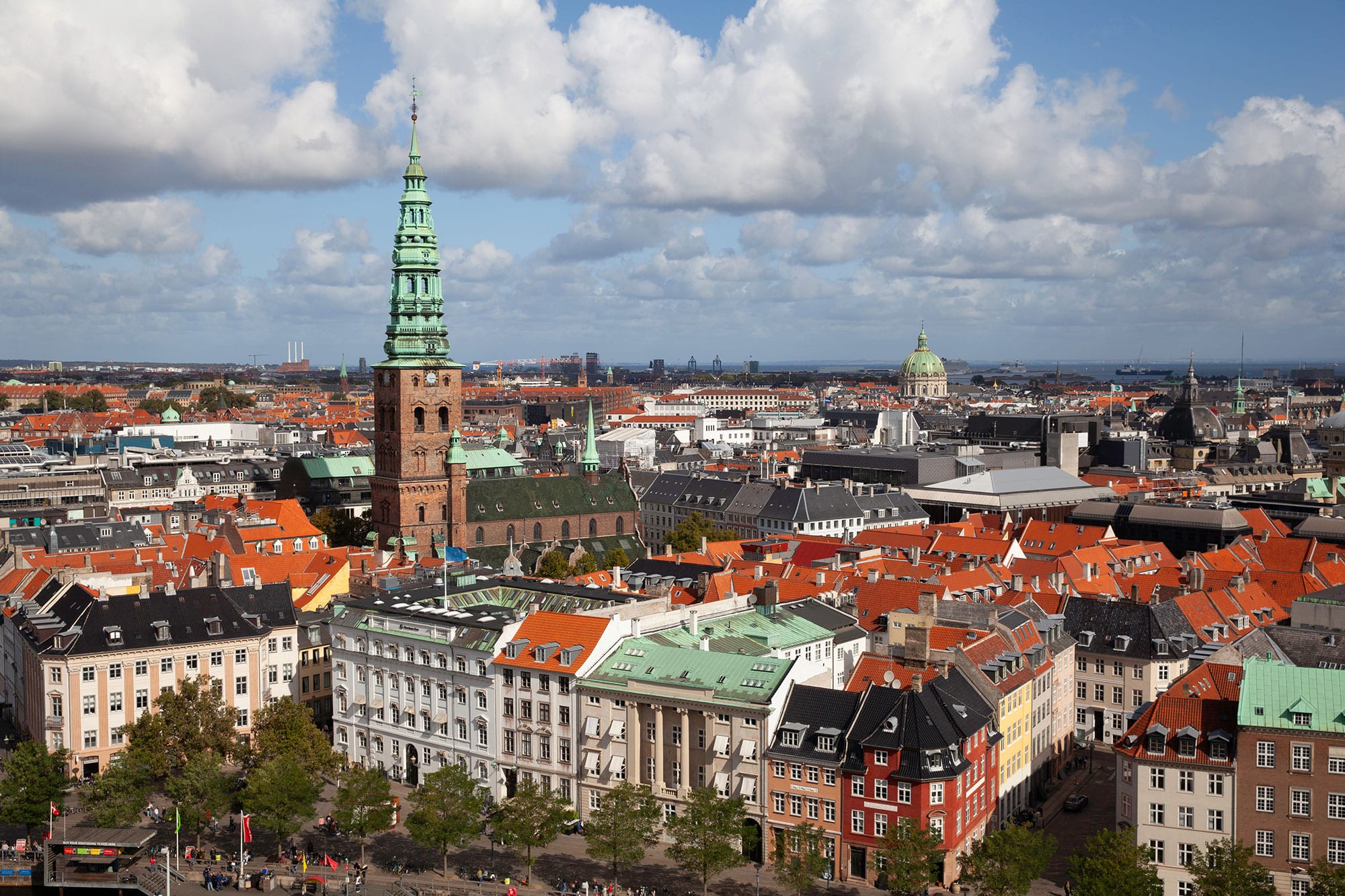 The large park Fælledparken, the beautiful historic military fort Kastellet, and the Copenhagen lakes are all closeby, making it easy to go for long and short walks or runs—or just for sitting in the sun with friends. The beach at Svanemøllestranden is also easily accessible on bike or even on foot, and the busy street of Østerbrogade features many restaurants, cafés, shops, and even The Park cinema. A few minutes' cycle or bus gets you into Nørrebro, the city's most popular area for restaurants, bars, and live music. But there is also much to see there, for example the famous graveyard Assistenskirkegården, where celebrities and musicians are traditionally buried and the locals go for walks. Or the Red Square (Røde Plads), a hub for multicultural encounters and political rallies, where also many sports and music events take place.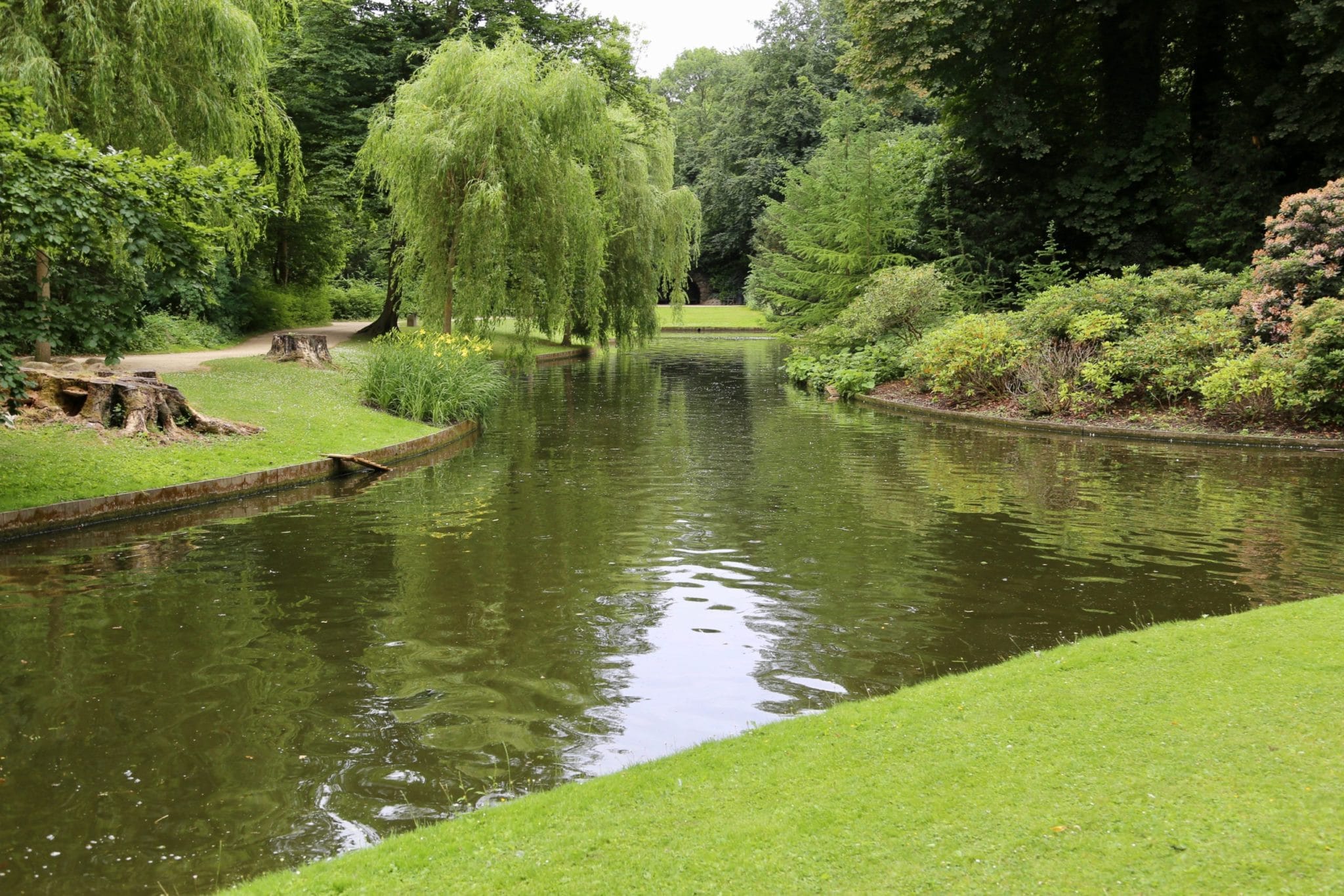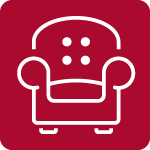 The bedroom is furnished with two beds and a built-in closet. The living room is furnished with a desk, desk chair, leather sofa, leather arm chair, coffee table, TV and a TV-table, and a built-in bookcase. If you have any issues with your inventory please contact the inspector at Nordisk Kollegium directly: kontoret@noko.dk.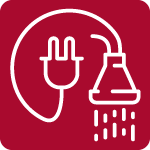 Utilities are included in the overall rent.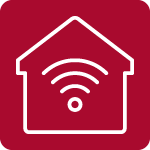 An internet connection is available in the apartment as well as free cable TV. For internet support please contact the administration at Nordisk Kollegium.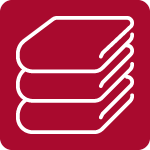 Laundry facilities are available in the building and laundry is included in your rent.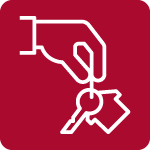 Nordisk Kollegium is one of the few residences where the keys are to be picked up and  returned  at the residence's office. Please make arrangements directly with the Nordisk Kollegium office at Strandboulevarden 32, 5th floor (door 126), DK-2100 Copenhagen Ø.
Opening hours: Mon, Tues, Thurs, and Friday 8 am- 4 pm. Tues + Thurs also 7-8 pm.
Please contact Nordisk kollegium about key pick up to make an appointment.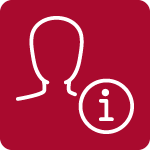 For building-related problems (fixtures in the apartment such as windows, floors), please contact the building inspector: kontoret@noko.dk
For furniture or inspection problems please contact inspector Attila, Tuesdays & Thursdays 8-10am, telephone: +45 50525096. Or email him at inspector.attila@gmail.com(attaching a photo of the problem).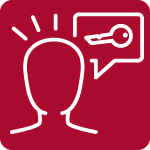 Please contact the Nordisk Kollegium office or the building inspector (see above).